Slade's Morgue:
Red Snow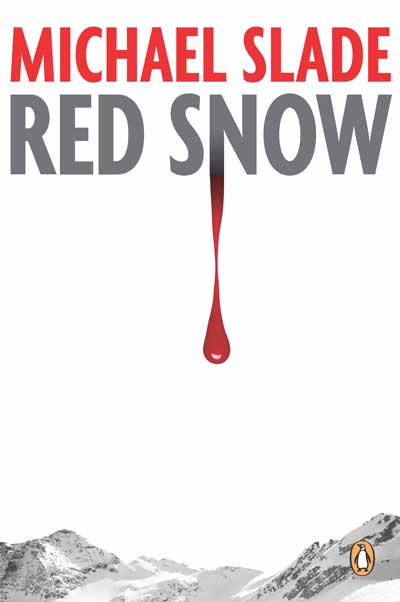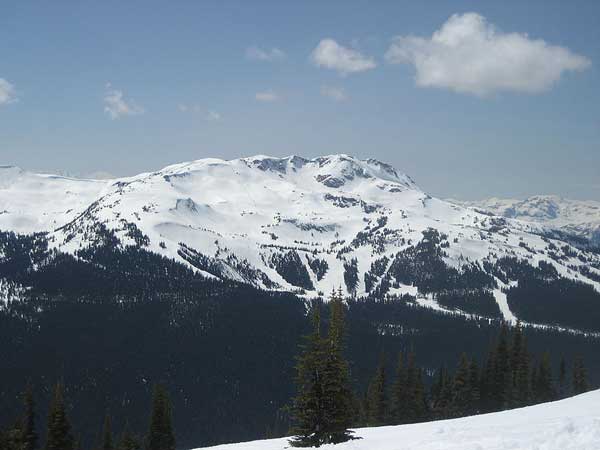 Whistler, British Columbia, ski resort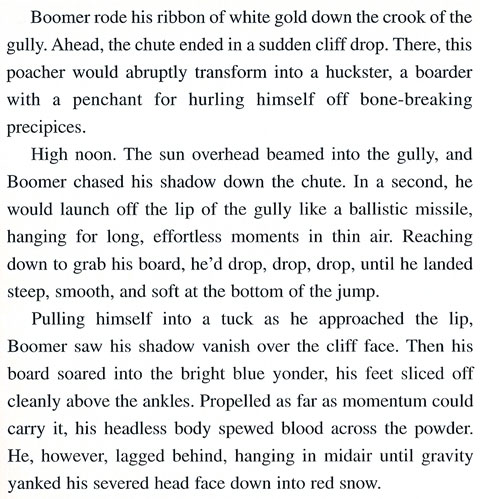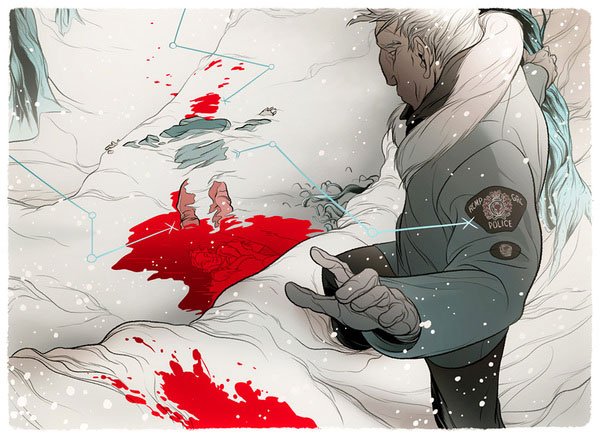 Corporal Nick Craven approaches what's left of Boomer
Martin Ansin
illustration for The Globe and Mail
Someone is bushwhacking athletes preparing for the Winter Olympics.

Soon, a raging winter storm and a deranged killer's team of mercenaries cut Whistler Mountain off from the rest of the world.

Bent on bloody revenge, Mephisto has returned with his sights set on C/Supt. Robert DeClercq. His elaborate plan includes assassinating anyone connected with the Mountie who can ID him. And that's just the start of his horrific doomsday scheme.

To thwart the megalomaniac, Special X and the reader must solve 2 whodunits, 2 howdunits, 2 locked room puzzles, and a dying message.

Let the games begin!
RED SNOW is Michael Slade's third Mephisto thriller. It stands alone and does not require prior reading of BURNT BONES and DEATH'S DOOR. Like RIPPER, RED SNOW is an isolation thriller. Here's the story behind it.
If you grow up in the Great White North, winter is bred in your bones.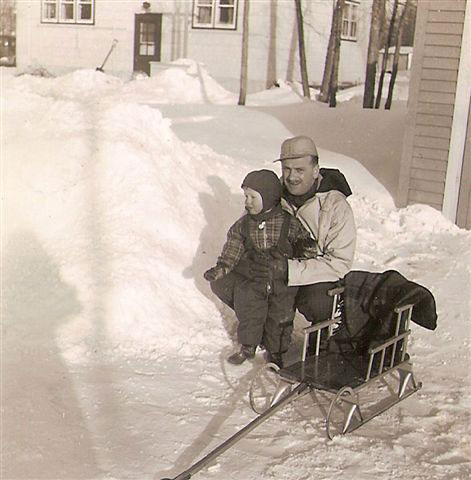 Slade and his father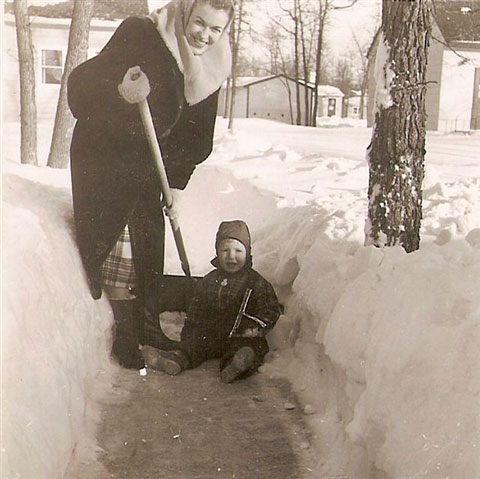 Slade and his mother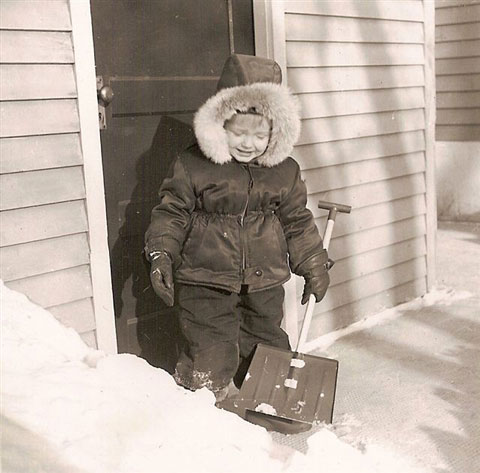 Slade put to work in the cold, hard world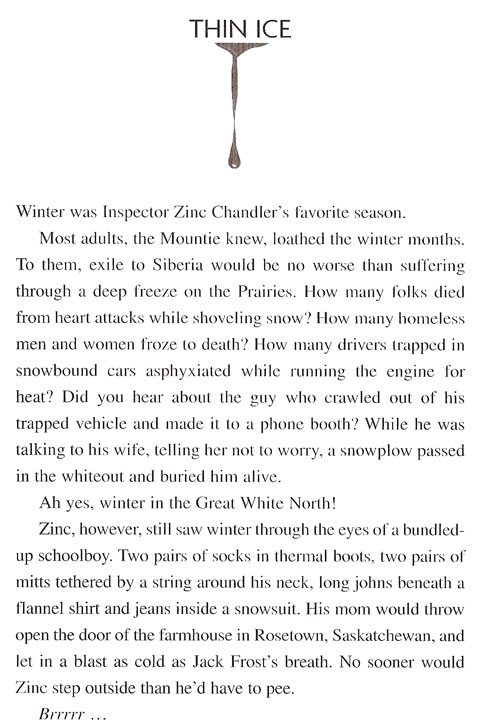 Like most boys in the 1950s, Slade discovered mysteries through the Hardy Boys. Not surprisingly, the plots that really spoke to him were set in the winter. Why? Because early on, he realized how much can be done with a snowed-in cabin isolated from outside help.
And with footprints in the snow.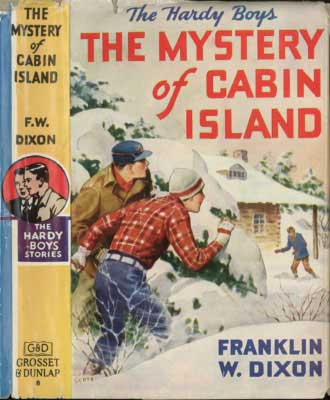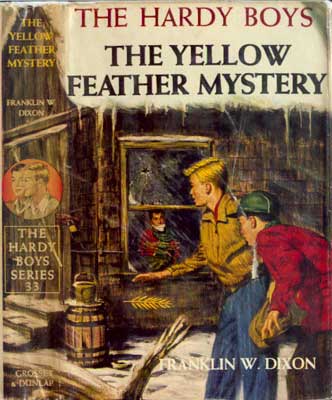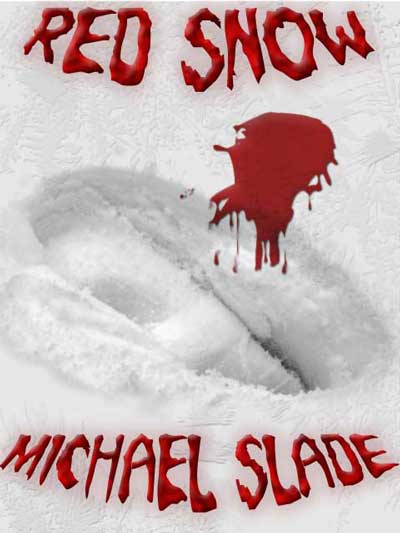 "As always with Slade, a cracking good detective story. He gives shock horror a chilling new dimension. I'll never look at the Winter Olympics in quite the same way after reading RED SNOW!" - Anne Perry, Britain's queen of historical detective fiction
"THRILLS, CHILLS, AND A (NOT SO IMPOSSIBLE?) OLYMPIC TALE. Are you ready to save Whistler from a group of international ex-soldiers led by a terrifying megalomaniac? Strap into the shoes - and skis - of the Special X elite police team and see if you can solve the seven puzzles in RED SNOW before Mephisto and his henchmen succeed in ending the Games in a horrific blood bath. RED SNOW opens with the gruesome murder of a snowboarder in Whistler's backcountry and the bloody action doesn't slow down until the final gunshots. The result is a pedal-to-the-metal thriller that's got readers on the edge of their seats and reviewers raving." - Whistler Question
For several years, Slade has taught "How To Write a Mystery Thriller" at Simon Fraser University (the arch-rival of his alma mater, UBC: the University of British Columbia). The workshop covers the 3 mystery subgenres: softboiled, hardboiled, and "Just the facts, ma'am."
When Michael Slade was conceived in 1981, the plot concept was to fuse all 3 mystery subgenres into one baffling action thriller. That first novel - HEADHUNTER - expanded into the Special X series, and none of Slade's thrillers illustrates the 3-way fusion better than RED SNOW.
Though its roots are in the classic deductions of Sherlock Homes, the softboiled English detective story came out of World War I. Britain lost 2.2% of its population in that mechanized meat-grinder: over one million dead, with an additional 1,644,000 wounded.
The Great War bled into the 1918 to 1920 flu epidemic, which killed between 50 million and 100 million world-wide. After the 1917 Russian Revolution assassinated the czar and his family, Communism and socialism spread across Europe, instigating Britain's 1926 General Strike. That country literally crumbled apart when civil war climaxed with Irish Independence in 1922. And when single women got the vote in 1918, emancipated "flappers" - a term derived from birds learning to fly - went wild in the Roaring Twenties.
Into that social turmoil stepped Agatha Christie with her first novel, 1920's THE MYSTERIOUS AFFAIR AT STYLES. Her popularity exploded in 1926, when the ultra-devious THE MURDER OF ROGER ACKROYD was followed by Christie's mysterious disappearance that fall.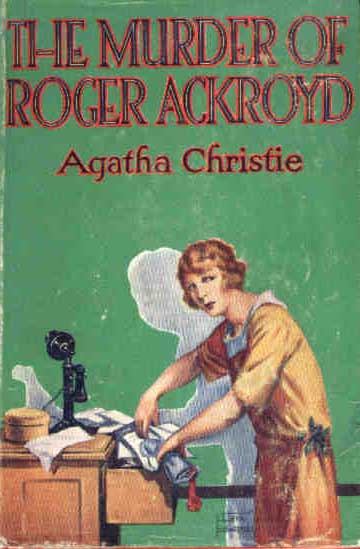 In a world going through angst-filled upheavals, readers took refuge in softboiled mysteries for their cathartic effect. Hedged with rules and conventions, and populated by stereotypical characters whose class distinctions are easily defined, novels by Christie and other writers in crime fiction's Golden Age looked back to a period of greater stability. Yes, murder upsets things, but thanks to the brainy detective working the seemingly insoluble puzzle out, the killer is brought to justice and social order is restored.
For a while, the "cozy" reader could feel like the dikes hadn't given way.
Slade segued easily from the Hardy Boys into Golden Age mysteries. The hallmark of the softboiled subgenre is supremacy of plot. Few satisfactions rival beating the detective to the punch. When Slade's mother took him to London in his early teens (see RIPPER), a must-see was Christie's THE MOUSETRAP.
THE MOUSETRAP is still the world's longest running play. The murder in it's committed in a snowbound guest house.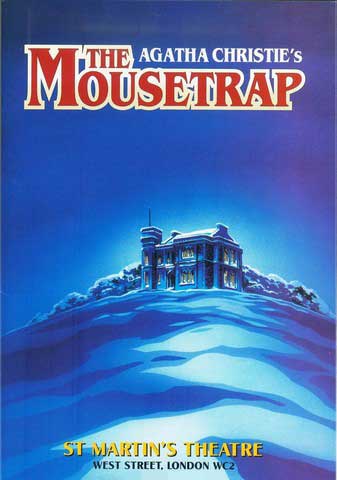 What Slade learned from Agatha Christie was more than how to deceive the reader, though that's what made her the undisputed Queen of Crime. Her sleight-of-hand whodunits also taught him the psychological benefit in tying his plots to real-life events, as outlined in "And you thought history was boring" in NEWS.
Take, for instance, this classic whodunit set in a snowbound train.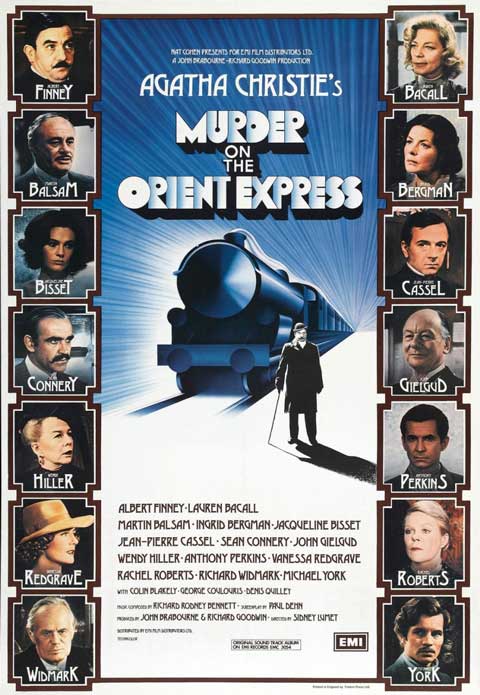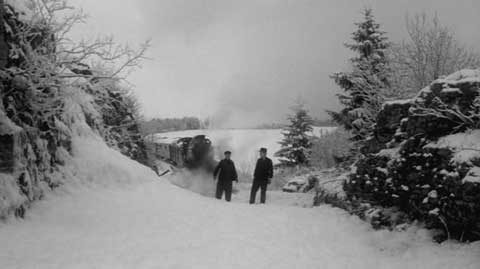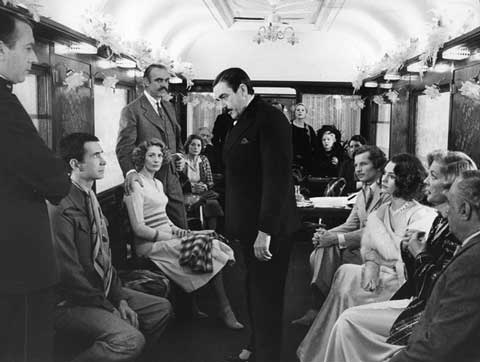 On May 21, 1927, an obscure 25-year-old U.S. Air Mail pilot became an overnight sensation when he flew solo and non-stop for 33.5 hours across the Atlantic from New York to Paris in the single-engine plane Spirit of St. Louis. That feat won Charles Lindbergh the Medal of Honor, America's highest decoration.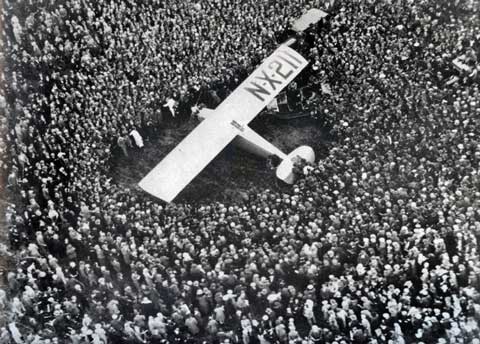 For Lindbergh's ticker-tape parade through New York City on June 13, 1927, between 3 and 4 million admirers turned out.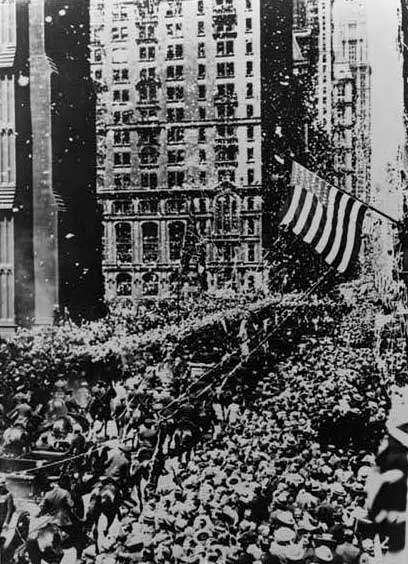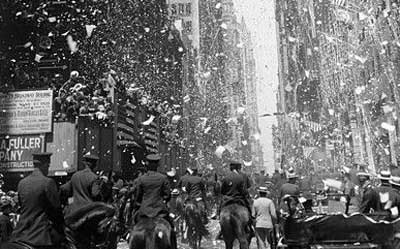 The Roaring Twenties gave way to the Dirty Thirties with 1929's crash of the stock market and 1933's rise to power of Adolf Hitler. And squeezed between those 2 vise plates, an anxious world experienced America's shocking "Crime of the Century" in 1932.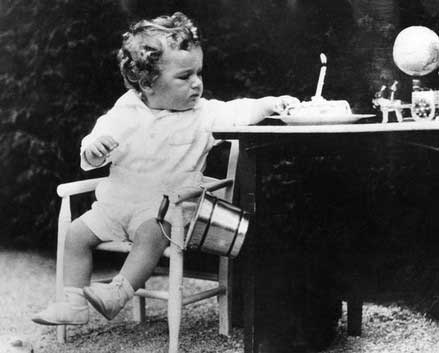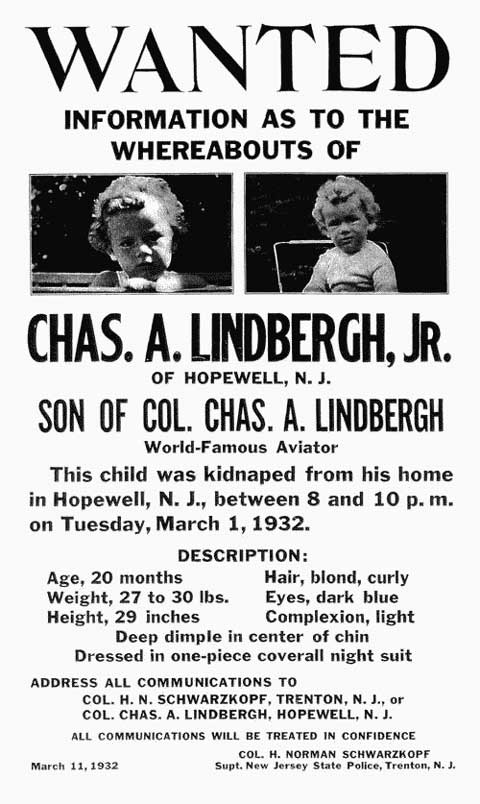 Charles Lindbergh's son was snatched from his crib in the nursery on the upper floor of the Lindbergh family home. A ladder ran up to the nursery window, and this ransom note was found on the sill: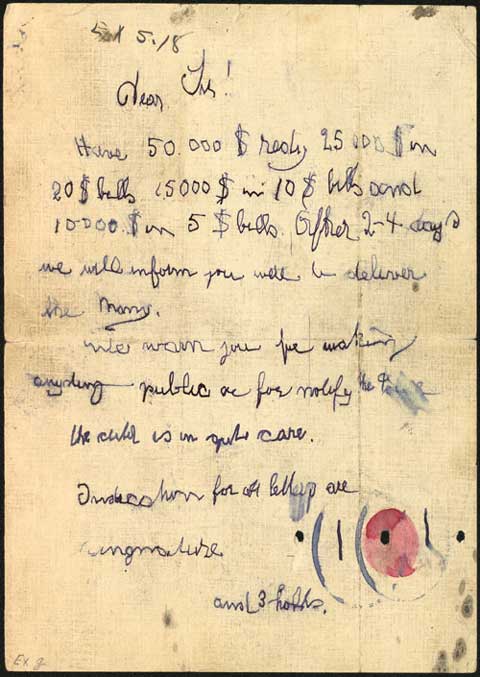 After convoluted negotiations, the ransom was paid on April 2. The baby, however, was not returned.
Six weeks later, on May 12, the badly decomposed remains of the Lindbergh baby were found in woods less than 5 miles from the family home by a trucker who left his rig to urinate in the trees. The infant's skull had been crushed about 2 months before.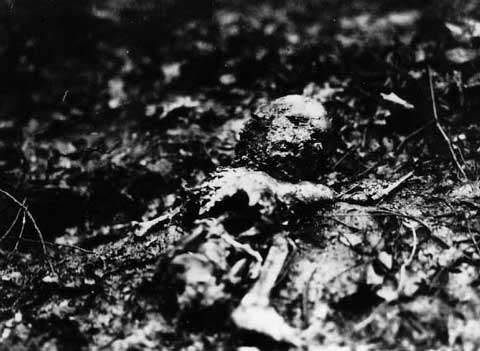 The American journalist H.L. Mencken - "the Sage of Baltimore" - called the Lindbergh kidnapping "the biggest story since the Resurrection." As Time magazine put it: "Lindbergh was the century's first hero and unwittingly pioneered the age of mass-media celebrity."
The FBI investigation took more than 2 years. Early suspicion of an "inside job" fell on Violet Sharp, a British servant employed by Lindbergh's in-laws.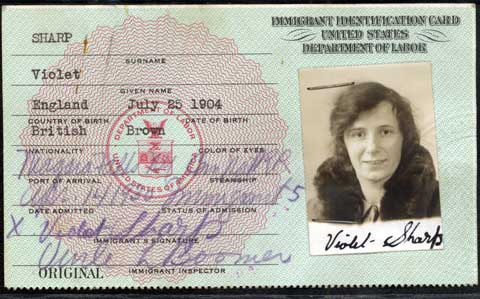 Violet Sharp's green card
Under relentless questioning, the innocent housemaid snapped. Sharp killed herself on June 20, 1932 by swallowing silver polish containing potassium cyanide.
The Lindbergh whodunit inspired Christie to write MURDER ON THE ORIENT EXPRESS. Five years before the novel's train trip, Daisy Armstrong - a 3-year-old American heiress - was kidnapped. Though her parents paid a huge ransom, the toddler was murdered and the killer escaped. Suspicion fell on Daisy's innocent nursemaid. The servant snapped and committed suicide.
Christie's 2nd husband - Max Mallowan - was an archeologist digging in Iraq, so she was back and forth to England on the Orient Express. From 1883 to 2009, that exotic luxury train chugged from Istanbul to Paris. In February 1929, a track-blocking snowstorm marooned its passengers for 6 days.
Was that not the ideal setup for an isolation thriller? A snowstorm traps the train with Daisy's kidnapper aboard. When he's killed by a vigilante seeking justice, the person whodunit must be one of the passengers since there are no footprints in the surrounding snow.
So famous did the novel become that the Pera Palace Hotel in Istanbul, Turkey still offers Room 411 as where Christie plotted the classic.
Room 411 by
Steve Hopson
Photography (licensed copyright)
What Slade learned from MURDER ON THE ORIENT EXPRESS was the importance of timing. Though modern readers enjoy Christie's novel for its blind-side tricks, those who consumed it on first publication got an additional kick. The whodunit was released on January 1, 1934, when the FBI had yet to solve the Lindbergh kidnapping.
Some heinous crimes conjure the vigilante in law-abiding people, and Christie's plot tapped into that lynch mob psychology. "We have seen the enemy and it is us."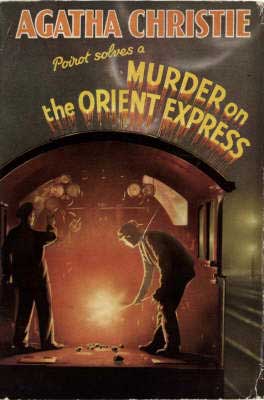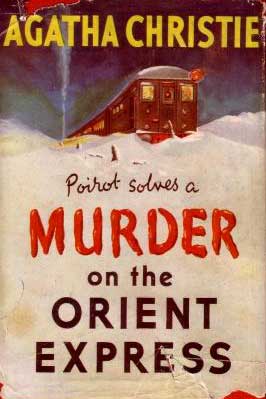 1934's 1st edition is on the left
On September 15, 1934 - more than 8 months after publication of Christie's novel - the FBI got a break. A motorist used part of the ransom to pay for gas, and the attendant made note of the license number. The G-men arrested Bruno Hauptmann, a German carpenter, and damning evidence turned up in his home.
On April 3, 1936, Hauptmann was executed in Old Smokey, New Jersey State Prison's electric chair.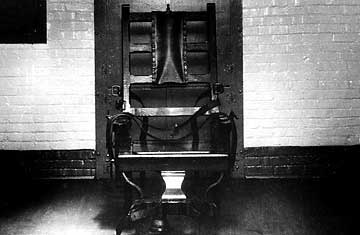 Of all the reviews Slade's work has received, his favorite is this from The Georgia Straight: "Literary bungee-jumping with Agatha Christie's bastard son." The inference is that if the Queen of Crime were still alive, the hardboiled grit in Slade's thrillers would so shock her that she would disown her unwitting creation.
The runner-up favorite quote is this from The Vancouver Sun: "The thinking man's TEXAS CHAINSAW MASSACRE."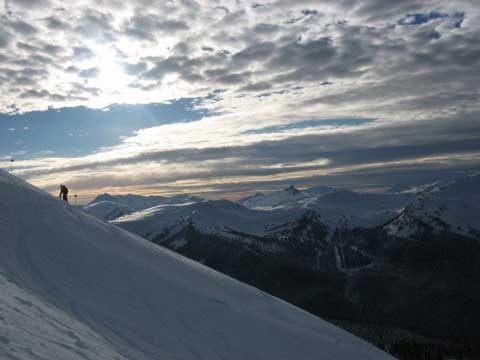 Slade has skied Whistler Mountain since 1971. No place on earth is more mountainous than British Columbia, and so precarious was the 70-mile drive from Vancouver to the upcountry ski resort that the only road in is known as "the Killer Highway." Rock slides, washouts, and avalanches abound.
When it was announced that Whistler would host the Winter Olympic Games, Slade danced the Highland fling. Here was the ideal opportunity to plot a real-life Christie-style isolation thriller in modern times when that antiquated Golden Age setup is almost beyond suspension of disbelief.
Here, too, was the chance to write an anxiety thriller, for no international event attracts the threat of terrorist attack quite like the Olympic Games. The Munich Olympics suffered an attack in 1972: the massacre of 11 Israeli athletes and coaches and 1 West German police officer.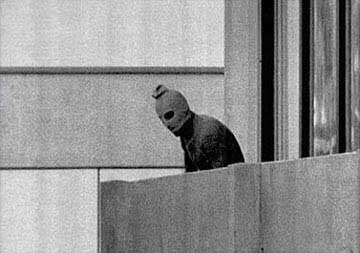 A masked Black September terrorist at the Munich Olympics
Because tension hangs like the Sword of Damocles over the long buildup to the real-life Olympics, RED SNOW would be published two months before Whistler ran its actual terrorist gauntlet. Hopefully, as with Christie's MURDER ON THE ORIENT EXPRESS, good timing would help Slade ratchet up his fictional suspense.
So, did that trick learned from Agatha Christie work?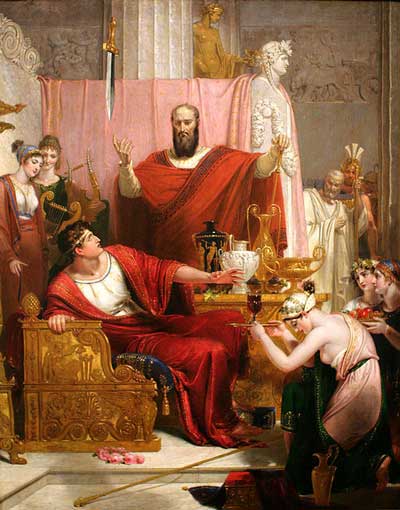 SWORD OF DAMOCLES by Richard Westall (1812)
"FASTER! HIGHER! STRONGER! GORIER! RED SNOW IMAGINES A WINTER OLYMPICS WHERE THE GOLD, SILVER, AND BRONZE ARE SPATTERED WITH LOTS OF BRIGHT RED BLOOD. Attention, terrorists: The Olympic Games have never been more vulnerable. Now is the time to strike! For complete instructions on staging a crippling attack on isolated Whistler, B.C., one with the potential to kill three-quarters of all the people on earth, proceed to your nearest bookstore and obtain a copy of RED SNOW by Michael Slade. The veteran Canadian thriller writer spells it out, step by step. RED SNOW is a campy gore fest in which decapitated heads roll down the ski slopes while bodacious vixens lure Mounties to grotesque deaths in chalets below. Cut off from the world by two well-timed blasts on its constricted approaches, pre-Olympics Whistler falls prey to a sadistic supervillain with a penchant for shrinking heads. It's not Tolstoy, but it's fun. But the best-timed blast may be the novel itself, which has drawn national attention for its audacious premise. RED SNOW is a high-proof antidote to Olympic hype. Canadians will know the Mounties have failed to heed fair warning at the sight of the first skier 'grabbing air' with his head bouncing through the snow behind him. Let the gore begin." - The Globe and Mail (John Barber) and ctvolympics.ca
"Just in time to scare the liver out of people heading for the Vancouver Olympics, Michael Slade has a thriller tailored for the slopes. Red snow indeed! This one is guaranteed to keep you awake with the lights burning. If you're planning to attend the Olympics, you may want to find some other novel for the trip." - The Globe and Mail (Margaret Cannon)
"WHISTLER PAST THE GRAVEYARD. What evil lurks in those soon-to-be packed Whistler hotels? Michael Slade has a few ideas. He won't be winning any gold medal of appreciation from Tourism Whistler in this Olympic year - or, perhaps, any in the next decade. Taxpayers not only may be paying for the Games for the rest of their lives, but some could actually pay for them with their lives. At least, they do in Slade's fictional world. He may have done the Vancouver Olympic organizers a huge favor. That $900-million bill for security? It's well worth it, some readers may decide by the last page of RED SNOW." - National Post
"IF IT BLEEDS, IT LEADS. THE TITLE SAYS IT ALL: RED SNOW. It's Michael Slade's exquisitely timed new thriller about gory mayhem at Whistler just before the Winter Olympics. The Vancouver Organizing Committee can't be too thrilled. Not that Tourism Whistler is likely to include RED SNOW in its welcome packs. The body count begins to mount on page 2 with the decapitation of a cliff-hucking snowboarder. Neither the death toll nor the frenetic pace lets up as Slade storms through a winter wonderland gone bad. RED SNOW's action charges maniacally as its hero's team of Special X forces is gruesomely picked off around him. This unabashed bloodbath of a thriller imagines every worst-case scenario the Integrated Security Unit could possibly face, almost justifying the Games' near-$1-billion security bill. The deranged villains and gruesome murder methods make you wonder if it's time for Slade to put aside the Diagnostic and Statistical Manual of Mental Disorders, power down his computer and hang out with some stoned snowboarders for a change." - The Vancouver Sun
"A VIOLENT VISION OF THE WHISTLER OLYMPICS: THRILLER TAKES GAMES SECURITY FEARS TO THE BLOODY MAX. RED SNOW might make some think twice about heading to Whistler. Slade has tapped into the terrorism fears hovering around the buildup to the Olympics. By the end of the novel, readers are left wondering if the Games can go on in Whistler. As it's winter, everything from a skate blade to ice picks to an ice axe and even an icicle become deadly weapons." - Victoria Times Colonist, Ottawa Citizen, Edmonton Journal, Saskatoon Star Phoenix, Global TV B.C., Global TV Calgary
"You can bet your last set of commemorative glasses that the famously fussy VANOC (Vancouver Organizing Committee) is none too happy about the latest crime thriller by Michael Slade, given that the plot centers on a serial killer painting the town of Whistler red with blood just before the Olympics begin. The deadly Mephisto is out for vengeance, not just against the members of Special X, the Royal Canadian Mounted Police's unit tasked with tracking down psycho killers, but the world at large. And what better kiss-off than extinguishing the Olympic flame and all that accompanies it? Slade isn't stingy with the blood and gore in this one. But if you've got the stomach for the strong stuff, RED SNOW gets the job done." - Calgary Herald
"HOT READS: WHISTLER IS CUT OFF. Take a world-famous ski resort in British Columbia, an impending international event, a seriously angry and vengeful bad guy with an army of mercenaries, and the Royal Canadian Mounted Police. What you've got is the 13th Michael Slade book pitting the good guys of the RCMP Special X squad against the nutbar du jour. In this case, it's a creepy guy called Mephisto, who has issues with shrinking heads, painting corpses gold, and a vendetta against the squad that has thwarted him before. Mephisto has a secret virus in his possession that could kill 90 per cent of the population. There are beheadings, throats slashed with skate blades, and all sorts of explosions that cut Whistler off from the rest of the province. Slade has piggy-backed shamelessly onto the upcoming Vancouver Olympics. If you like gore and action, then this novel delivers." - Montreal Gazette
"CRIMES OF OLYMPIC PROPORTIONS. It's always fun to read a book that's set in a place you've lived or visited, to recognize the buildings and personalities that are described within. And though the familiar pristine slopes of Whistler are stained crimson in the pages of RED SNOW, the nail-biting novel from Michael Slade, there are many other insider references that are sure to evoke a chuckle or two from anyone who is familiar with the community. Slade has clearly done his ski bum homework. Maniacal villain Mephisto is out to launch an all-out attack on unprotected Whistler, a possible scenario that I have been wilfully ignoring until now. Um, is it too late to rent out my place and get the hell out of Dodge? Slade has successfully tapped into some very real fears to produce a page-turning novel of suspense coupled with elements of mystery, and one that makes the $900-million Olympic security budget seem worthwhile." - Pique: Whistler's Newsmagazine
"Amid explosions, blackouts, and a snowstorm, Special X must not only stop the bloodshed but also thwart the killer's plan. Any Olympic security officer would have nightmares reading RED SNOW." - Halifax Chronicle Herald
Isolating Whistler isn't hard. First, Mephisto's Icemen blow the only road-and-rail link to the valley ski resort, and cause blackout by dynamiting the power lines that transmit electricity.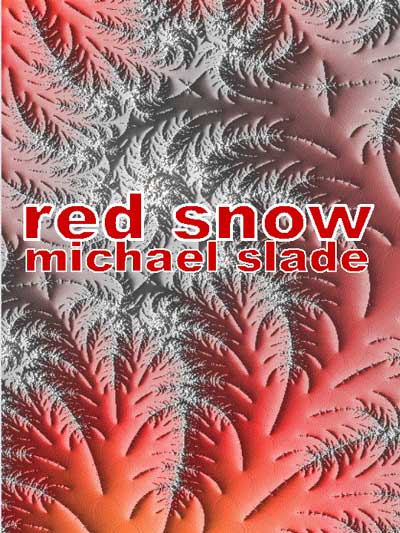 Released by the explosions, avalanches tumble down to seal the Olympic mousetrap.
And finally, a snowstorm's whiteout cuts off access from the air.
RED SNOW's doomsday plot got an angst-ridden jolt of reality when - 2 months before the Whistler Winter Olympics - 2 tons of ammonium nitrate, the explosive used in the Oklahoma City and World Trade Center bombings, went missing from a truck shipment to Vancouver. Only weeks later did the Mounties confirm that it was a clerical error.
During the actual Games, sniffer dogs searched the Olympic Village after a suspicious, annotated map of the athletes' quarters turned up at the ski resort.
Unlike Christie's novel, RED SNOW's real-life connection won't fade with time. Yes, Whistler dodged the terrorist bullet, but that pre-Games anxiety and suspense will return every four years with upcoming Winter Olympics.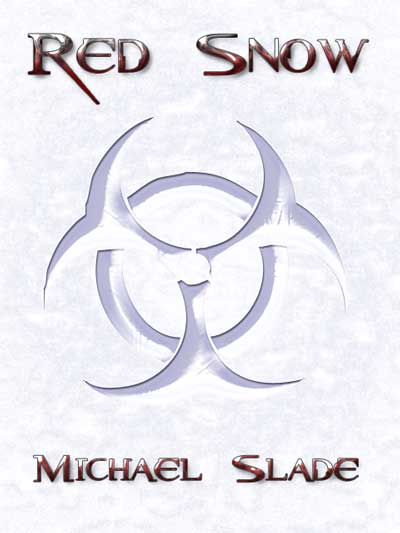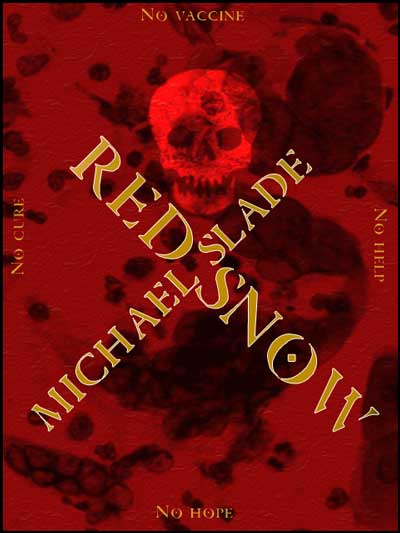 Of all the Golden Age crime writers, Slade's favorite is John Dickson Carr, who also used the pen name Carter Dickson (see CRUCIFIED). What tips the scales in Carr's favor is his penchant for the macabre, and that he's the master of locked room puzzles and impossible crimes.
In 1981, a panel of 17 recognized experts on "impossible crimes" compiled a list of history's best locked room mysteries. The winner was THE HOLLOW MAN (THE THREE COFFINS) (1935) by John Dickson Carr.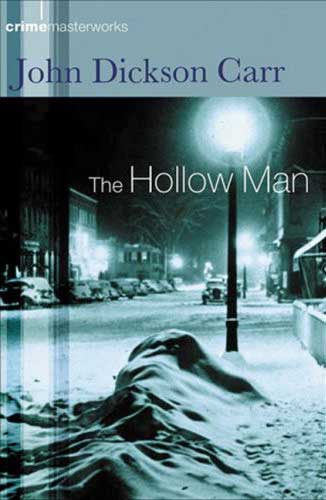 On a snowy night in London, two men are murdered. One lies dead alone in a room locked from the inside, with unbroken snow outside the window and on the roof. The other - shot at close range - is sprawled in the middle of an empty street, with watchers at both ends and no footprints in the snow.
Number 2 on the list was Hake Talbot's RIM OF THE PIT (1944).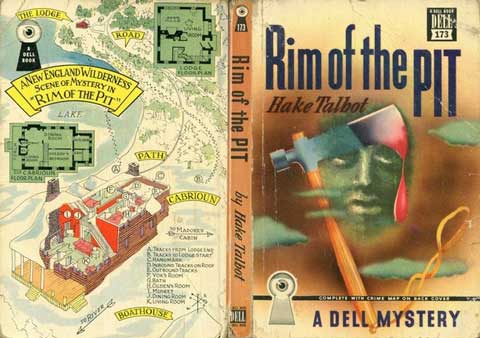 Murder occurs at a snowbound lodge in the New England woods. There's a locked room puzzle with footprints that begin and end in the middle of an expanse of snow, and a killer who seems to be able to fly after occult possession by a Windigo monster (see CUTTHROAT).
John Dickson Carr's influence on Slade was enormous. "For those into modern graphic serial killer stories," wrote Carr's grandson, Wooda H. McNiven, "check out RIPPER by Michael Slade. RIPPER is not for the faint-hearted, but there are lots of references to John Dickson Carr throughout this novel as seemingly one impossible (and ultra-gruesome) killing takes place after another. As it is all in the Grand Guignol tradition, and also a fair play whodunit, I suspect my grandfather would have given it two thumbs up."
In homage to Christie, RED SNOW contains 2 Slade-of-hand whodunits. In homage to Carr (and Talbot), RED SNOW contains 2 locked room puzzles and 2 howdunits (impossible crimes).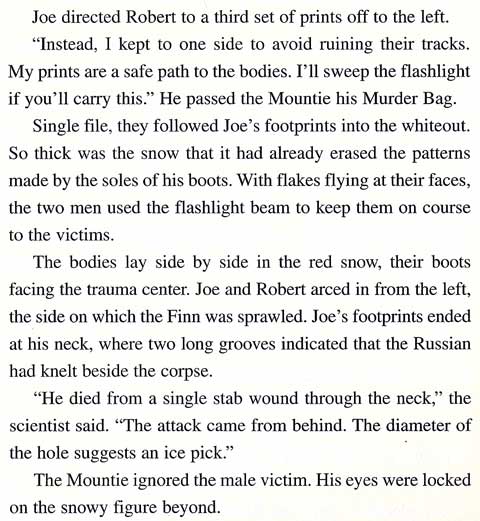 And in homage to Ellery Queen - the 3rd Golden Age writer to greatly influence Slade (see BLOG) - RED SNOW contains a dying message.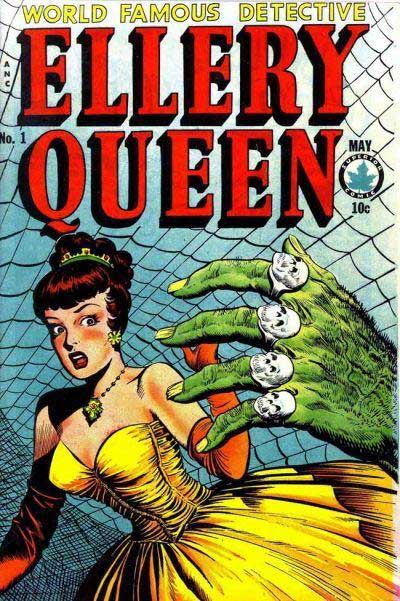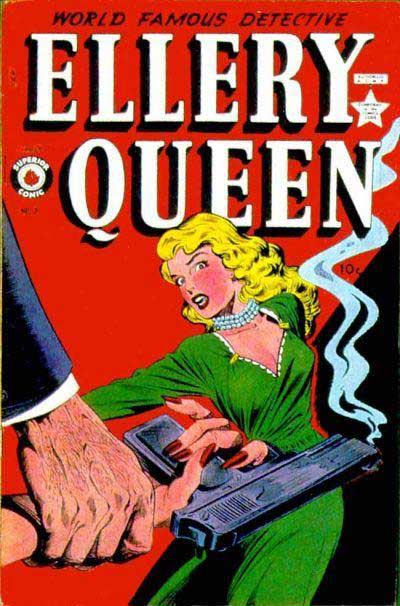 There was a time when it could be said, "Ellery Queen is THE American detective story" (Anthony Boucher, whose name lives on in the Bouchercon). That's because Queen (the pen name of 2 cousins) not only wrote about 40 novels and 7 books of short stories, but also led mystery genre criticism, and - in 1941 - launched Ellery Queen's Mystery Magazine, which is still going strong.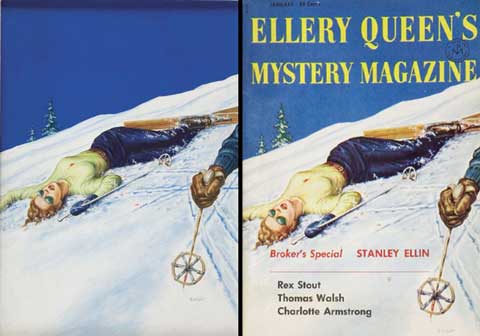 January 1956, cover by Ed Emshwiller
Is that dead skier the same woman in this earlier picture?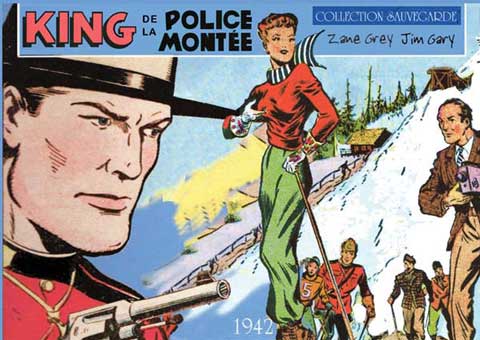 Mounties police Whistler Mountain?
Ellery Queen's Mystery Magazine introduced Slade to the hardboiled American detective story. This much tougher subgenre also grew out of World War I disillusionment, but it focused instead on the ever-increasing corruption of American society, culminating in the bloody crimes of Prohibition gangsters.
Supremacy of character is the hallmark of the hardboiled subgenre. The detective - usually a private eye - is a tough man of action, not always honest, who routinely beds the unreliable women he encounters. Brutal, incompetent policemen, vicious mob bosses, heartless corporate tycoons, and brightly-painted, half-dressed, fast-talking dames populate the mean streets of seamy urban jungles.
Tough guys view the genteel English detective story - murder as a parlor game - as a lot of crap. "Bodacious vixens" like this moll don't hang around softboiled puzzles.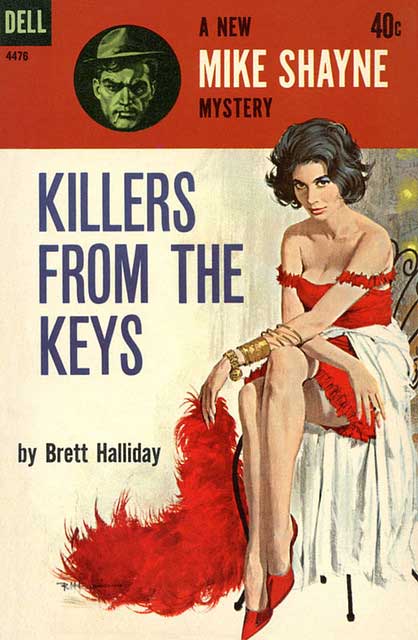 Nowadays, the titans of hardboiled crime are packaged with gravitas and good taste. But back when Slade got hooked on the hard stuff as an impressionable kid, this gritty Dirty Thirties realm meant two things: sex and violence.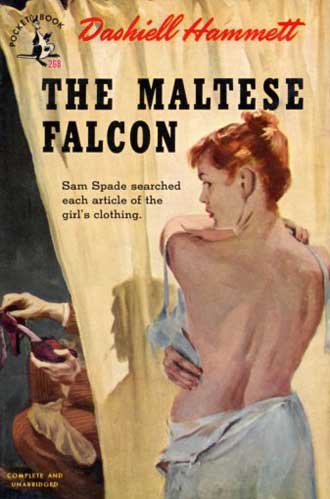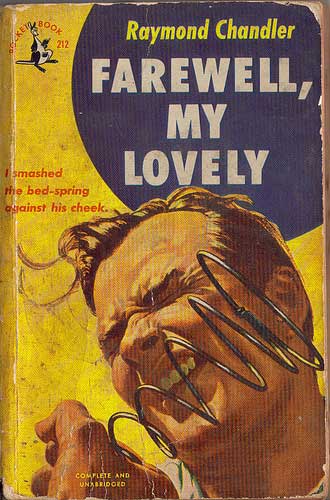 Hammett = sex and Chandler = violence
If softboiled mysteries shied away from insanity as a motive, hardboiled thrillers embraced the psychopath: the killer who lives in reality, but has no empathy.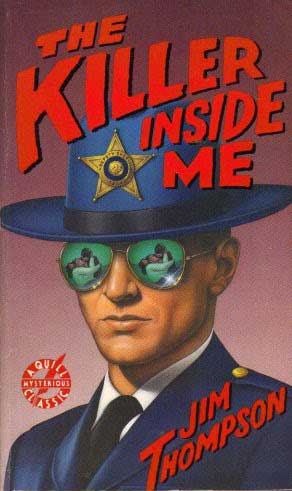 Slade, however, was warped young by EC Comics (see GHOUL). So the jolt he craved was hardboiled shocks wielded by the psychotic: the killer who has broken with reality.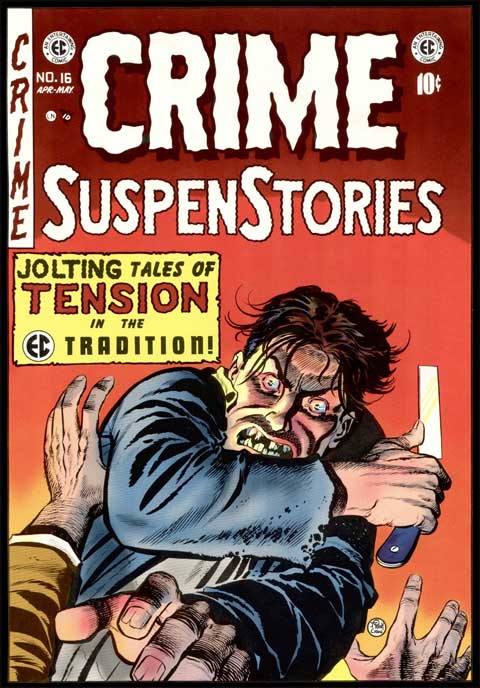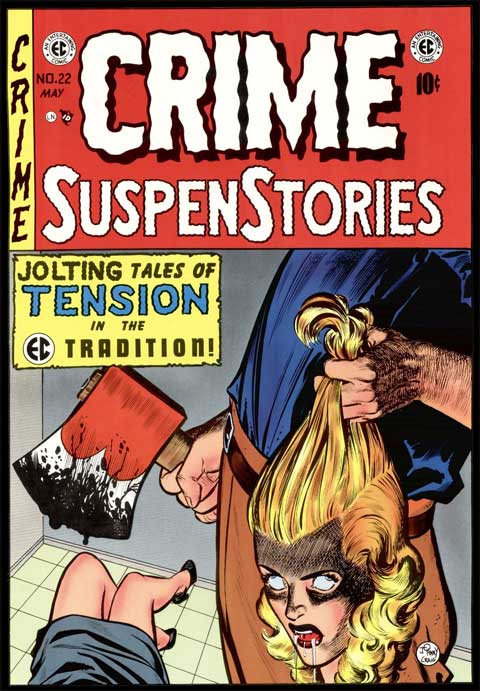 Sometimes you're in the right place at the right time. The intersection of Granville and Georgia Streets is the center of Vancouver, Slade's hometown. On one corner sits the Hudson's Bay Company (the oldest corporation in the world), and across the street - back in the 1950s - stood the Birks Clock, under which Vancouverites had rendezvoused since 1913.
When Slade was a boy, Granville Street was dubbed "Theater Row." A string of grand movie houses ablaze with garish neon lined both sidewalks for 3 blocks. Beyond that, Granville quickly degenerated into a skid road of cheap hotels with seedy pubs. Under B.C.'s bizarre liquor laws, you couldn't run a pub if you didn't rent rooms, and the hookers of Vancouver found that convenient. B.C.'s main industries were forestry, fishing, and mining, so long-isolated workers would hit town to sleep, drink, and get laid in Granville's hotels.
Smack-dab in the middle of that sex pit was Ted Fraser's Book Bin, touted as the largest 2nd-hand bookstore in the world. Ted's was a huge warehouse full of musty emptyings from every Vancouver attic and basement going back to the dinosaurs. So that's where young Slade scored his hardboiled fix.
How thrilling to be a pre-teen on that mean street, walking alone past noiry pub doors flaunting brightly-painted, half-dressed, sweet-talking "dames," one of whom called out to him, "Hello, handsome, like what you see?" Which, sadly, was spoiled when her tarted-up friend quipped, "He's just a minnow. Toss him back in the sea."
Dingy Ted's had all the lowbrow verboten stuff.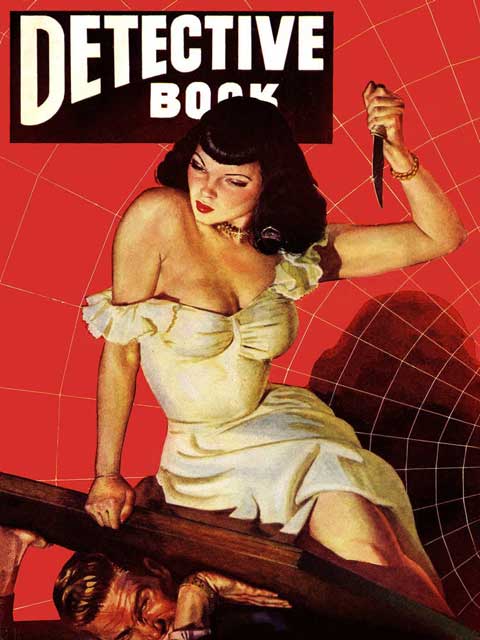 Note the spider's web, like above in the skull-ringed Ellery Queen
The hardboiled femme fatale features in RED SNOW: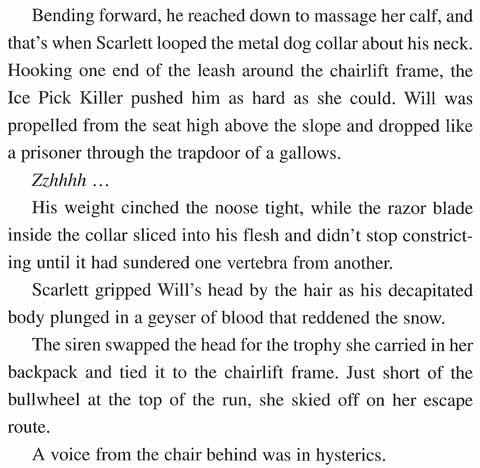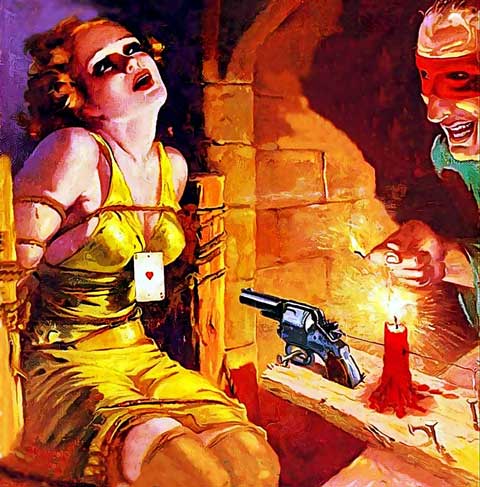 Note the string through the candle
The hardboiled psychotic features in RED SNOW:
If softboiled and hardboiled came out of World War I, the police procedural subgenre emerged from World War II. To flatfoots (street cops) and gumshoes (detectives), those earlier styles of crime fiction were both a lot of crap. A private eye had no more standing in a murder case than a spinster knitting yarn.
What began with THE NAKED CITY (1948) and DRAGNET (radio: 1949 and TV: 1951) reached its sustained peak in the 87th Precinct novels (1956 to 2005) by Ed McBain. McBain - the pen name of Evan Hunter - was by far the most powerful influence on Michael Slade (see ZOMBIE).
DRAGNET captured the subgenre with Sgt. Joe Friday's catch phrase, "Just the facts, ma'am." Using police resources and methods, professional cops solve horrific crimes as often-dysfunctional team players. The loner - the rogue cop - belongs to the hardboiled school.
Instead of "clues," the emphasis is on forensics. Cops collaborate with autopsy pathologists, crime lab techs specializing in ballistics, prints, and DNA, psych and geo profilers, computer linkage analysts, and SWAT squads. Rules and regulations, blind loyalty within the police, and the public relations minefield out there combine to frustrate cops.
Real-life cops take hundreds of statements, spend hours interrogating suspects with a cold coffee in one hand and judge-decreed curbs in the other, then spend days in court having their character torn to pieces by relentless lawyers, resulting in 50/50 odds of getting a conviction.
Creating excitement out of the unexciting, making the mundane intriguing, and extracting suspense from boring routine is the task of this subgenre's writers. The way to do it - in Slade's opinion - is to ratchet the fictitious murders up to real-life, oh-my-god extremes, and to jolt the reader with reality-based, psycho-sexual insights.
When Agatha Christie was in her prime, the earth held 2 billion people. If left to the level of lust in the softboiled cozy, the world would now hold way short of its 7 billion people. There's lots of rumpy-pumpy in hardboiled thrillers, but while male villains pistol-whip faces to pulp and apply electric cattle prods to reluctant genitals, femmes fatales are usually relegated to flashing too much cleavage and thigh, manipulating men through sexual puppetry, then taking a shot or slipping a knife between ribs.
Surely gender equality demands more?
And for 16-year-old Slade, this book opened his eyes to the kinky potential of psycho-sexual thrillers.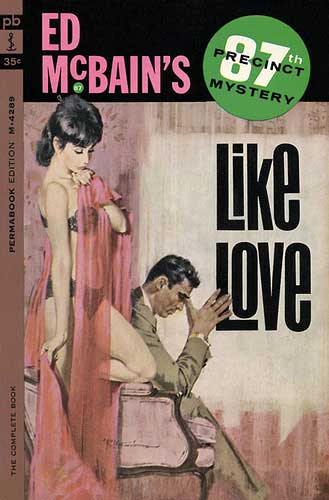 To flesh out his juvenile crime fiction background, Slade studied criminal law. That was just after 1967's Summer of Love: sex, drugs, and rock-'n'-roll, and "If it feels good, do it!" When he began defending trials in 1972, the Sexual Revolution was in full swing, and it was thought all STDs could be cured with a pill.
By luck, Slade defended the first hooker charged under Canada's new soliciting law. Prostitutes network to protect themselves against sexual predators, so when he got the trial quashed on a technicality, word of that win spread fast. Thanks to the new law, the vice squad embarked on a rampage to clean up the streets. Within a short while, 200+ clients had made Slade the "hookers' lawyer."
By defending call girls charging big bucks in the fancy hotels, and junkies who'd do anything for the price of a heroin fix, and gay youths on Broughton Street waiting for the chickenhawk, and transvestites and transsexuals who proudly showed him their before-and-after photos, and S&M dominatrices catering to erotic fetishes, Slade had a research wormhole into the sexual underground. "Describe your kinkiest john, and your most dangerous encounter," he asked each client. The plot twist in HEADHUNTER and the weapon in RED SNOW grew out of that experience.
The Winter Olympics offered Slade the ideal setting for a psycho-sexual thriller. "Pro ho" is Whistler slang for a sexy woman with $ signs in her eyes who hangs around apres-ski bars in the hope of sinking her velvet claws into the life of luxury that flows from a platinum jock.
To research RED SNOW, Slade spent hours in Whistler's trendy Winter Games bars, and picked up this banter with his thirsty ears.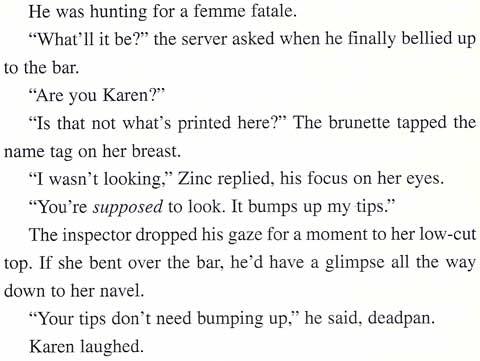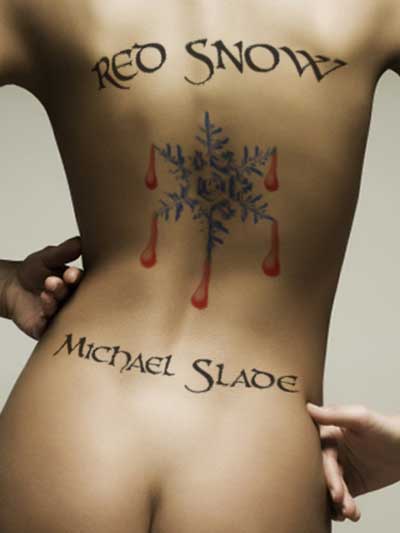 "RED SNOW is Michael Slade in top form with his trademarked relentless pacing and one of the most ingenious and unsettling murder weapons ever imagined." - F. Paul Wilson, New York Times bestselling author of the Repairman Jack series
"Michael Slade's books are blood-chilling, spine-tingling, gut-wrenching, stomach-churning, and a much closer look at the inside of a maniac's brain than most people would find comfortable - but always riveting." - Diana Gabaldon, the # 1 New York Times bestselling author of the Outlander series
"RED SNOW is crisply-written, sly and exciting. Michael Slade is a writer who clearly knows how to tell a story and make it real. A warning: it's not for the squeamish, or for those who suffer from chionophobia (the fear of snow, red or otherwise)."
- Robert McCammon, New York Times bestselling author of SWAN SONG, BOY'S LIFE, and the Matthew Corbett series
"RED SNOW is another Slade Slam-dunk! Michael Slade's genius lies in being able to scare his readers to death by showing them, with perfect clarity, the terrifying banality of true evil, injecting psychotic nightmares into humdrum, everyday reality."
- Jack Whyte, bestselling author of the Camulod Chronicles, the Templar trilogy, and the forthcoming Guardians series
Slade's 2nd stroke of "write what you know" research luck also came from networking. His 1st client charged with murder - a hallucinating schizophrenic found standing on his head in a urinal in the men's room of an upcountry bus station while shouting, "I'm Jesus Christ!", and who beat his wife to a pulp with a baseball bat - was acquitted by reason of insanity and sent to the Riverside psychiatric hospital.
On a day of doing out-of-court catchup, Slade picked up a box of business cards from the printers, then drove out to see clients at the two jails - Oakalla and the B.C. Pen - and the mental hospital. When he returned to his office, he found the box of cards half-empty. A call to the printers confirmed that he had received the full order. Then the phone began ringing.
Riverside was a hospital, not a jail, so patients acquitted by reason of insanity and accused being assessed for fitness to stand trial mingled together. While Slade was out of the interview room talking with doctors, his murder client had "borrowed" half the business cards and was handing them out.
Of the 100+ murder cases Slade has done, at least a third involved insanity. As one judge put it injudiciously, "Counsel, you seem to have a corner on the crazy market."
Based on that real-life experience, Slade conceived Mephisto - the ongoing uber-nemesis of Special X - as a malignant narcissist, with psychopathic features, paranoid traits, ego-syntonic aggression, and no conscience. Mephisto has an obsessive-compulsive need for power, fueled by delusions of greatness. Borderline psychotic, he relishes cruelty and is a vindictive sadist. The higher the body count resulting from one of his population-decreasing doomsday schemes, the more it serves his nefarious purpose. Mephisto, in short, is a nasty piece of work.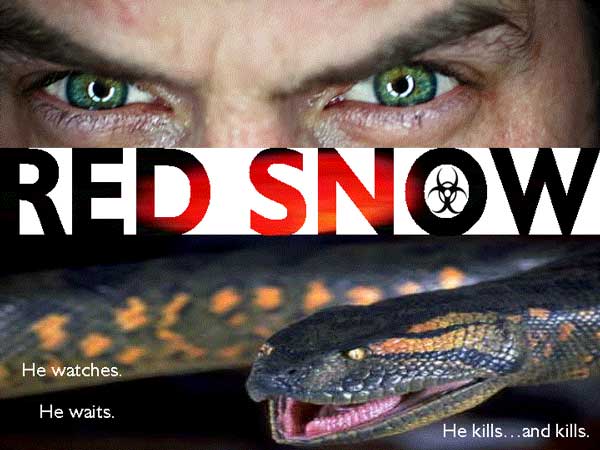 There's something coldly reptilian about Mephisto. A malignant narcissist has an inferiority complex. Rejected, bullied, abandoned, or sexually abused in his formative years, he overcompensates with grandiose designs. So severe was the trauma in Mephisto's youth that he has erased all memory of who he really is.
Psychologically, he's akin to a free-floating parasite hunting for a self-defining host. Mephisto is a chameleon cloaked in the disguise of his current obsession. Break that fixation and he will shed his external "skin," only to reappear later in a different disguise dictated by his next compulsion.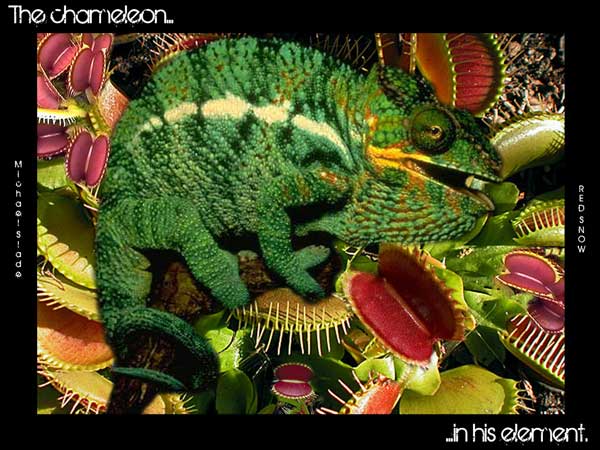 In RED SNOW, Mephisto's psychotic obsession locks on this: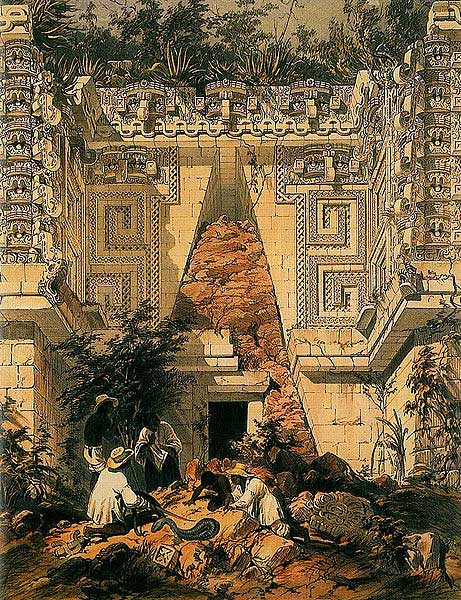 The Lost City of Z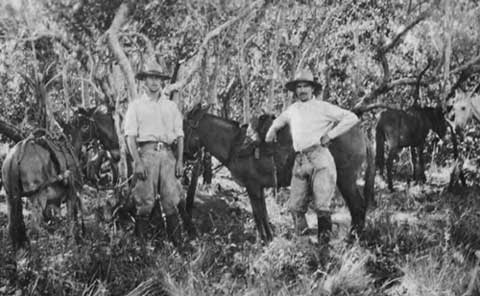 Going for the gold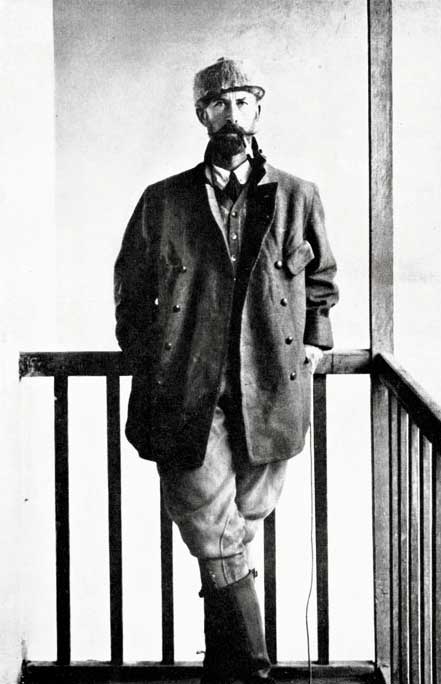 El Dorado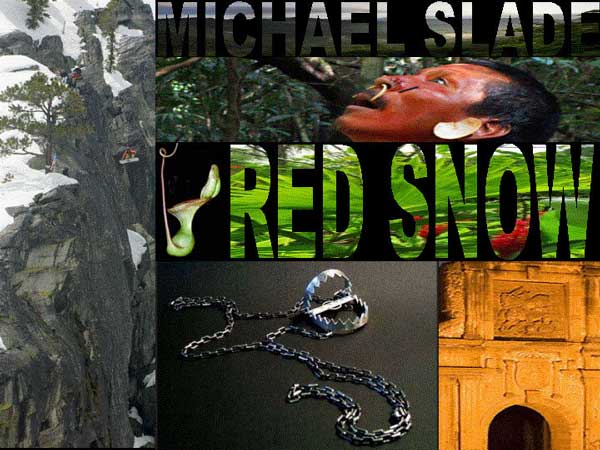 "RED SNOW is Ian Fleming-esque in its narrative drive. In the canon of Michael Slade supervillains, perhaps none is so broadly perverse as Mephisto, an intellectual with a general loathing of mankind. He makes Hannibal Lecter look like a dime store hoodlum." - Fangoria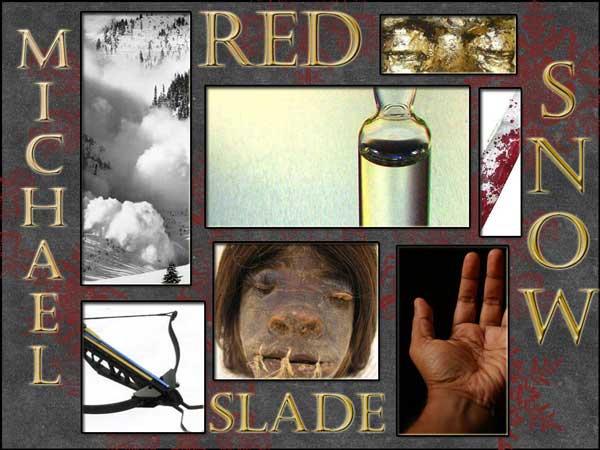 "Very good twists, and a great villain. Mephisto, who seems to have attained a new level of insanity, is the kind of homicidal maniac you can't take your eyes off. The writing is tight and compelling." - Winnipeg Free Press
"The psycho to end all psychos." - The Vancouver Sun
RED SNOW - like all Slade thrillers - is plotted as a 3-ring bull's-eye. Softboiled puzzles at the center to trick the reader's mind; then hardboiled killings and kinky psycho-sexuality aimed at the reader's fight-or-flight response; with an outer ring of police action to thrill and suspend disbelief.
The Mounties have policed B.C.'s mountains since 1874, and Slade grew up on their derring-do exploits in winter snow (see PRIMAL SCREAM).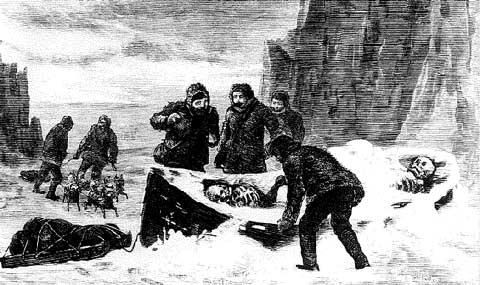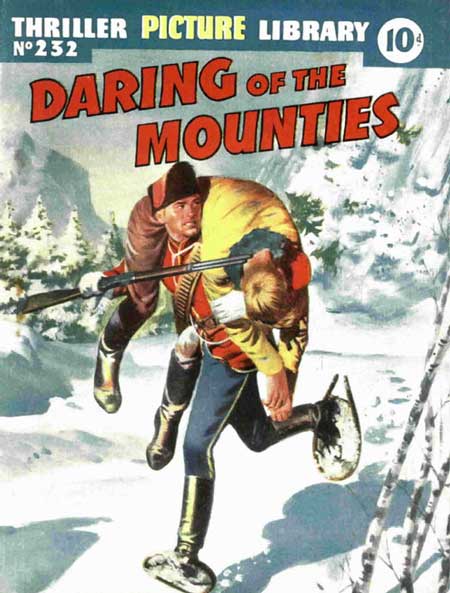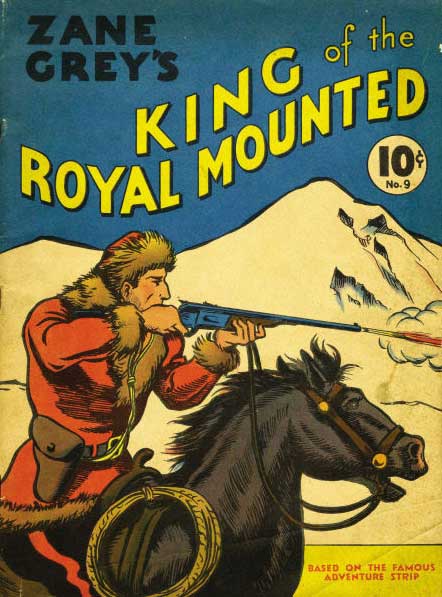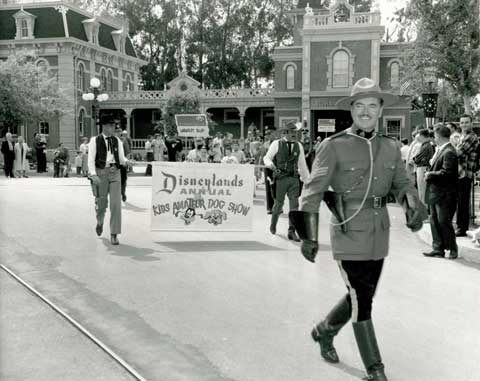 Sergeant Preston of the Yukon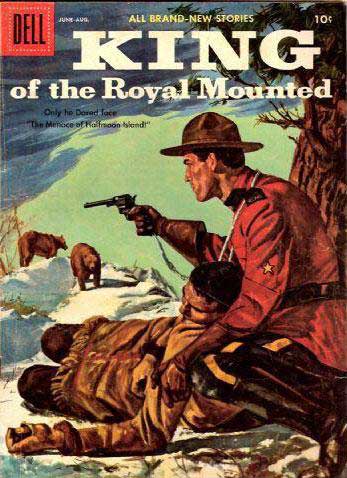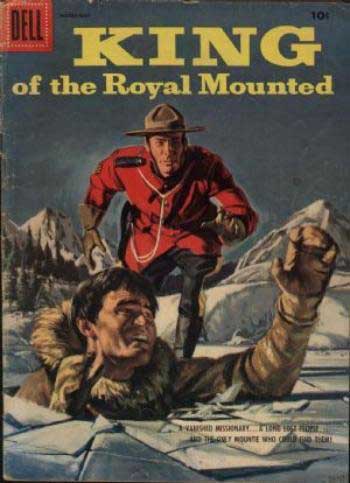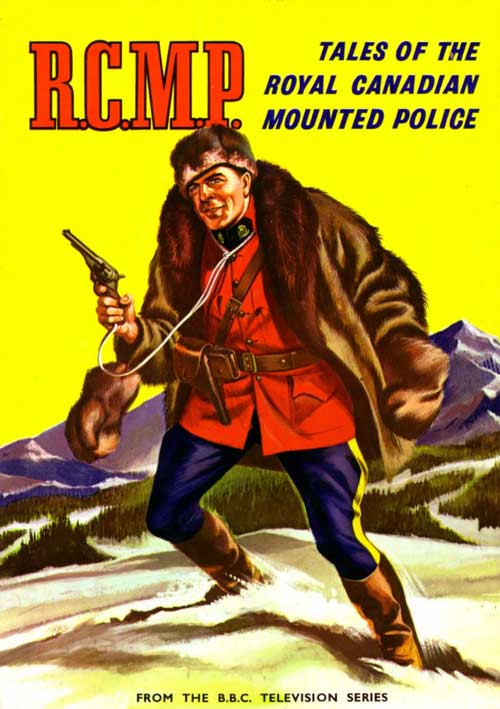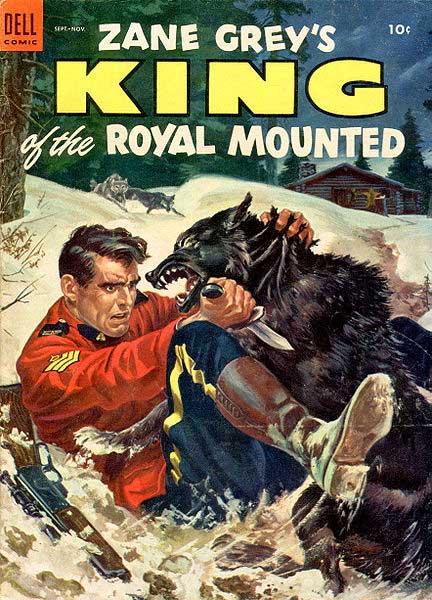 A megalomaniac like Mephisto will not be thwarted. Special X and real-life Mountie Staff Sergeant Christine Wozney, head of the Violent Crime Linkage Analysis Section...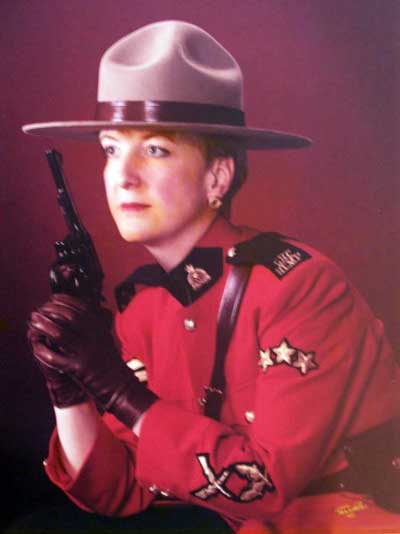 Note the bull's-eye badges on her cuff
...thwarted Mephisto in DEATH'S DOOR.
Whistler's Winter Olympic Games offer the malignant narcissist an opening for revenge, and his hate-driven, implacable vendetta won't stop until he grinds C/Supt. Robert DeClercq's and Insp. Zinc Chandler's faces into the jagged ice and blood red snow.
"In the annals of dark fiction, Canada can claim one true champion in Michael Slade, an inventive, twisted writer of tricky, internationally celebrated macabre prose. Anyone can die at any time in a Slade novel - including continuing characters - a distinct formula designed to shred the steeliest of compositions. There are 2 whodunits, 2 howdunits, 2 locked room puzzles, and a dying message to decipher in Slade's latest mind-bender. The plot yanks you compulsively toward its solution, and the shocks make you jerk back in fright." - Toronto Star