The History of Michael Slade and HEADHUNTER Reimagined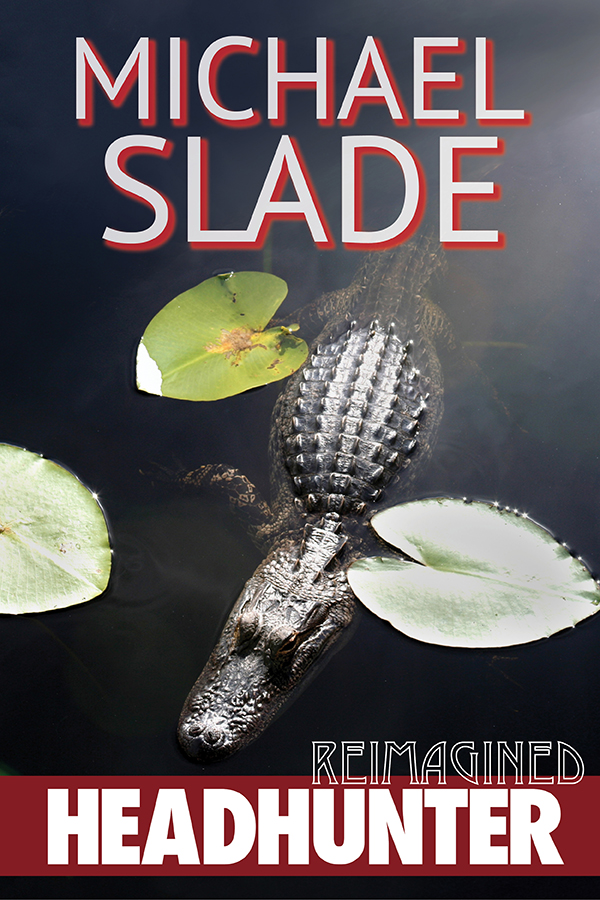 In 1883, my great-grandfather, George "Scotty" Murdoch, crossed the Canadian Prairies through Cree and Blackfoot territory in a wagon drawn by an ox and a mule to set up trade as a harness maker at the North-West Mounted Police stronghold of Fort Calgary. There, he settled among the Natives outside the fort and learned their language.
The Blackfoot called him Leather Man.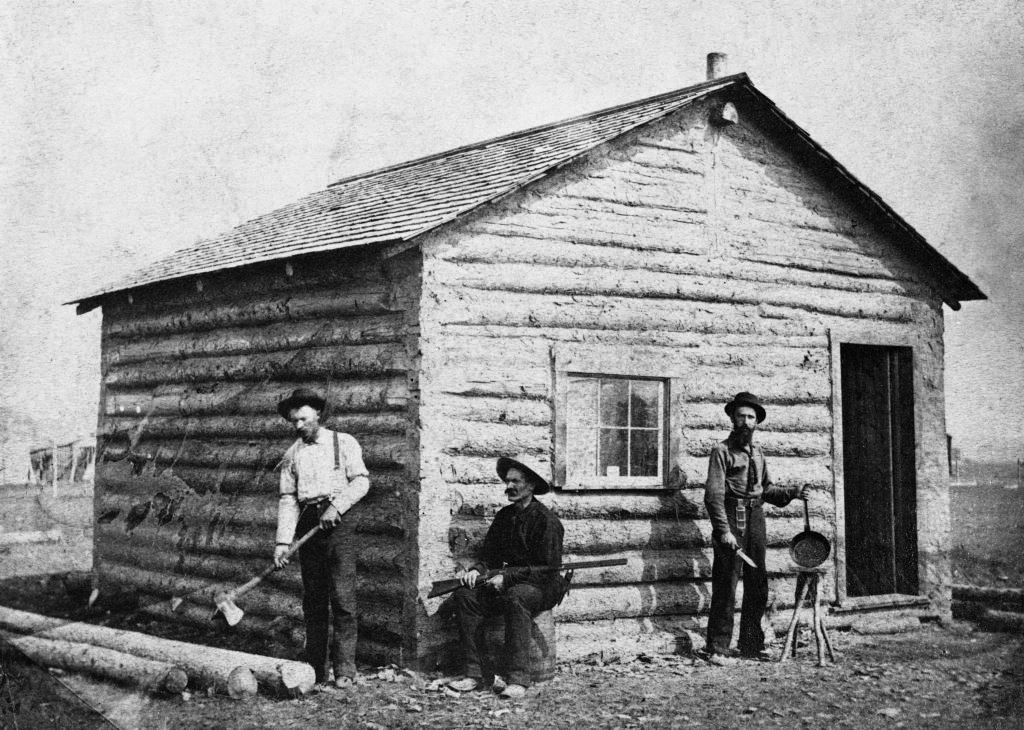 Murdoch's cabin (he's on the right)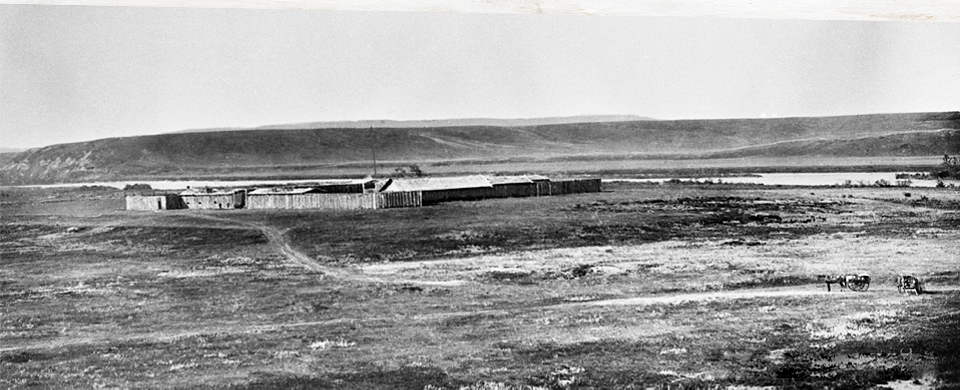 Fort Calgary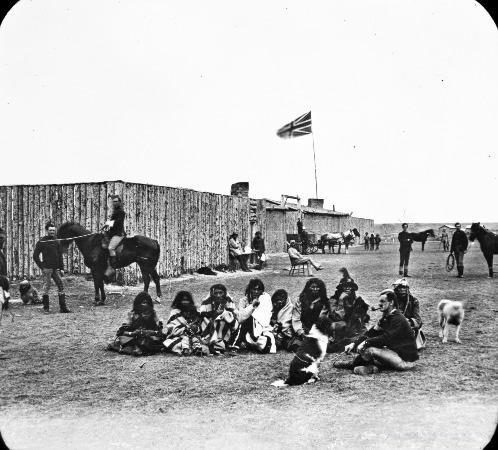 Outside Fort Calgary
In 1884, Scotty Murdoch collected enough signatures and money to have two hundred local settlers incorporated as the town of Calgary. He was elected Calgary's first mayor and served as its first judge. All the while, he kept a journal that's now in Canada's national archives. In it, he describes a court case this way: "A strange sight, civilians, military, and Indians in paint looking in at the windows."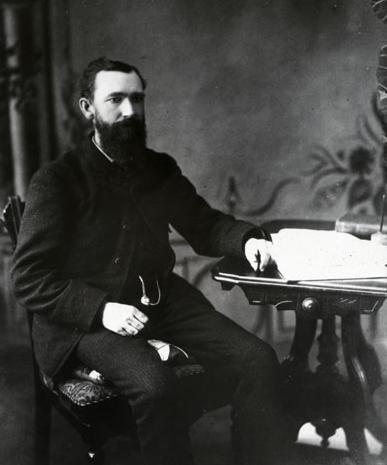 Murdoch as Calgary's first mayor and judge
I was born in 1947 in Lethbridge, Alberta—the site of Fort Whoop-Up, the whisky trading post that was the reason the Mounties were formed—when Scotty's children were still alive. So I grew up on real-life stories of the Wild West and the red serge Riders of the Plains.
Ergo, Headhunter's Inspector Wilfred Blake.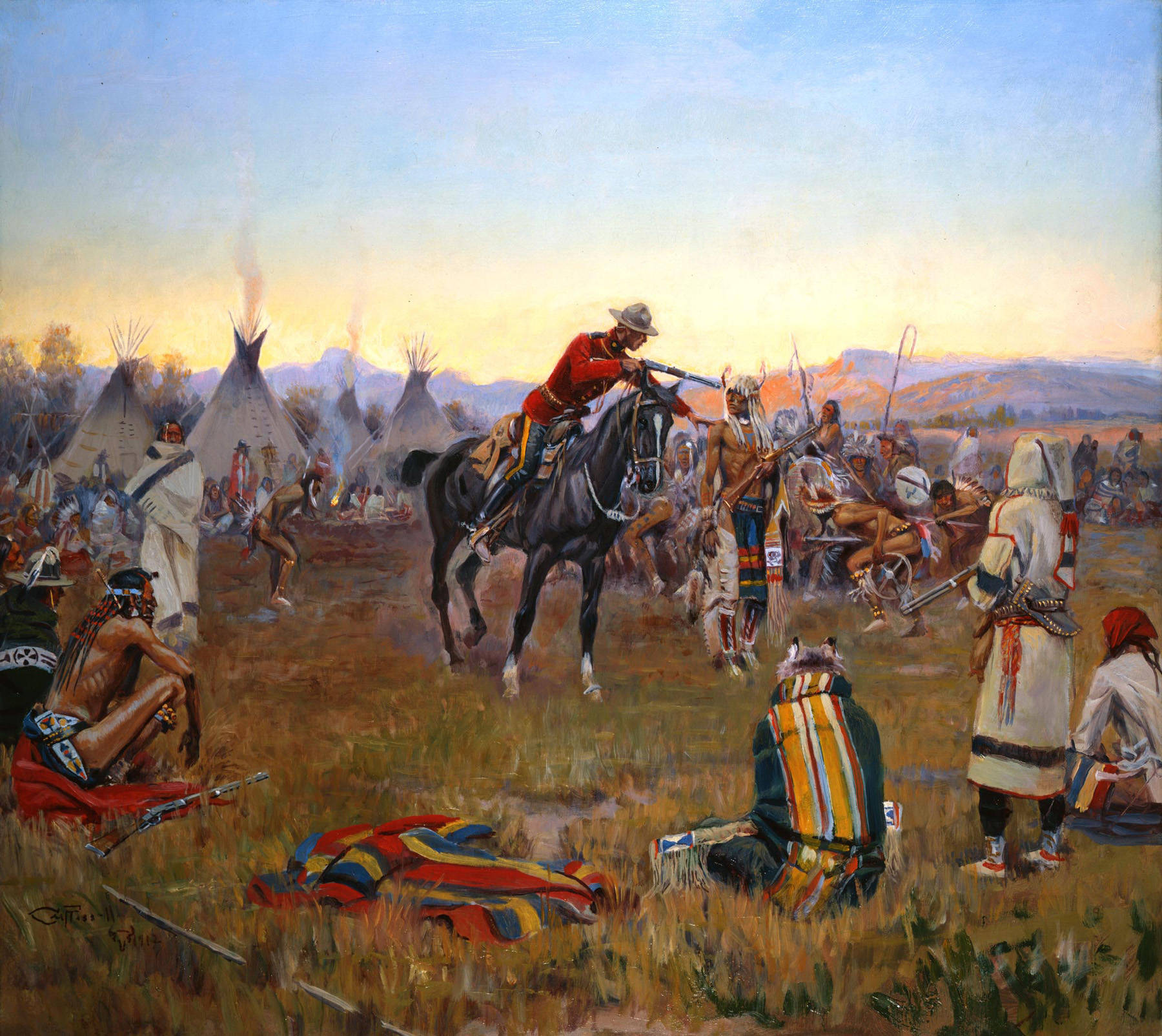 Single-Handed

by Charles M. Russell (1912)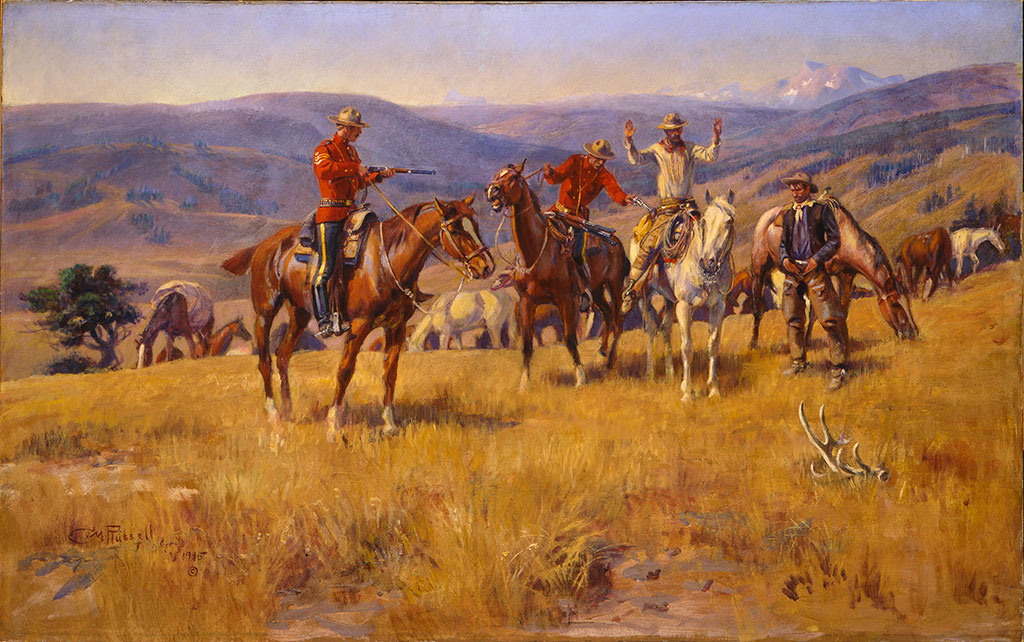 When Law Dulls the Edge of Chance

by Charles M. Russell (1915)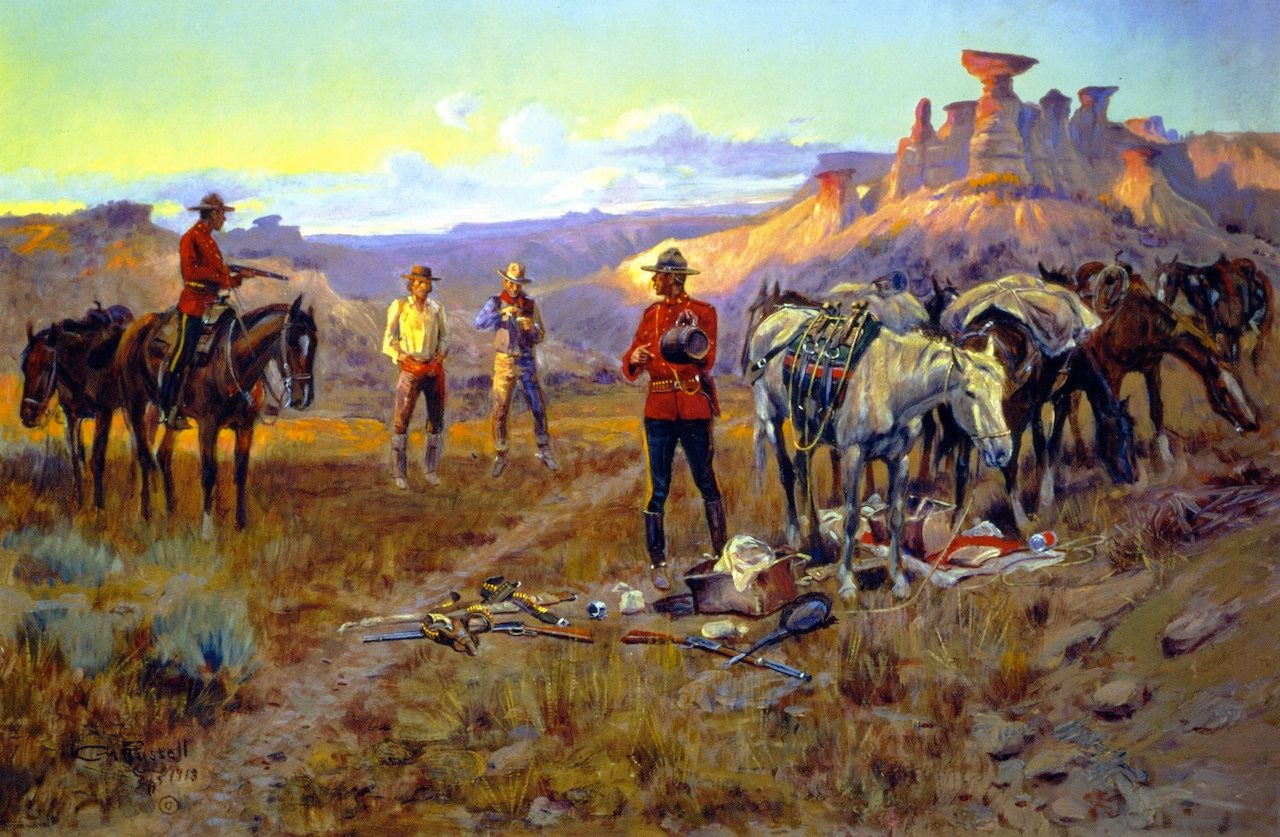 Whisky Smugglers Caught With the Goods

by Charles M. Russell (1913)
My mother, Vivian Murdoch, grew up in a small Alberta town with a population of one hundred. On graduating from nursing school in Edmonton, she hopped a train through the Rocky Mountains for adventure in Vancouver, taking a job at a hospital in a small Kwakiutl village up the West Coast, the Land of the Headhunters. The chief's son had arthritis, which my mom helped alleviate with a hot wax treatment, and as thanks the chief carved her a totem pole. That's how I became aware of the mythic reality of Baxbaxwalanuksiwe, Hok Hok, the Hamatsa cult, and the Lekwiltok headhunters.
For as long as I can remember, I have been enthralled by Native culture.
And none more than the culture of the Kwakiutl, now known as the Kwakwaka'wakw.
Ergo, Bax's T-shirt in Headhunter.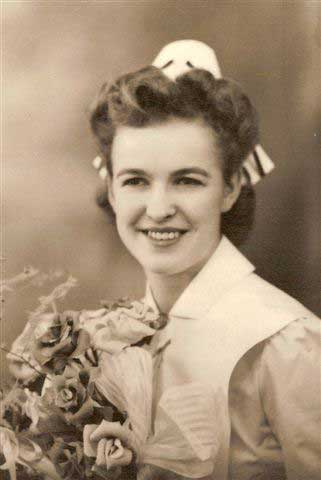 My mom as a Registered Nurse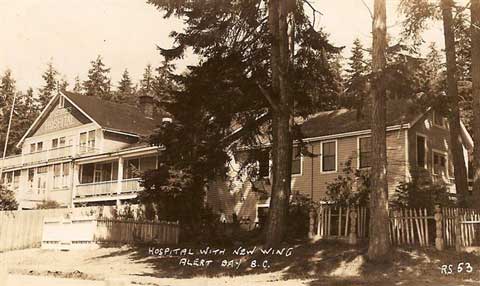 My mom's hospital in Kwakiutl territory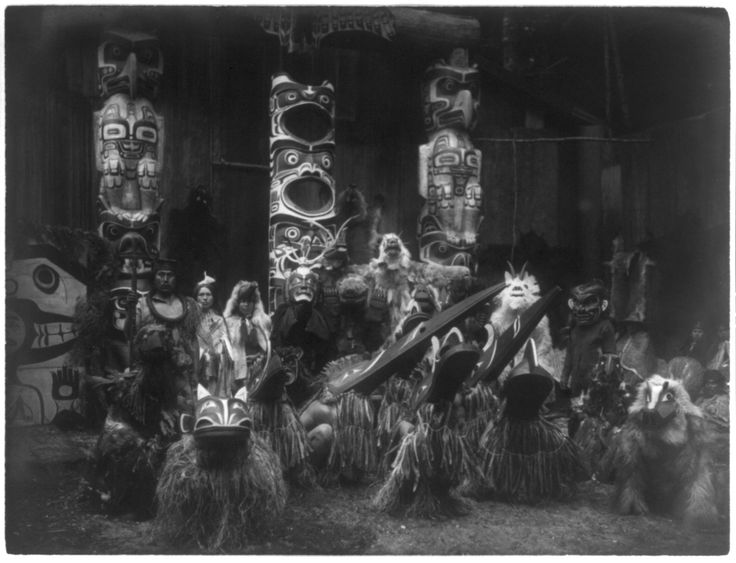 Kwakiutl dancers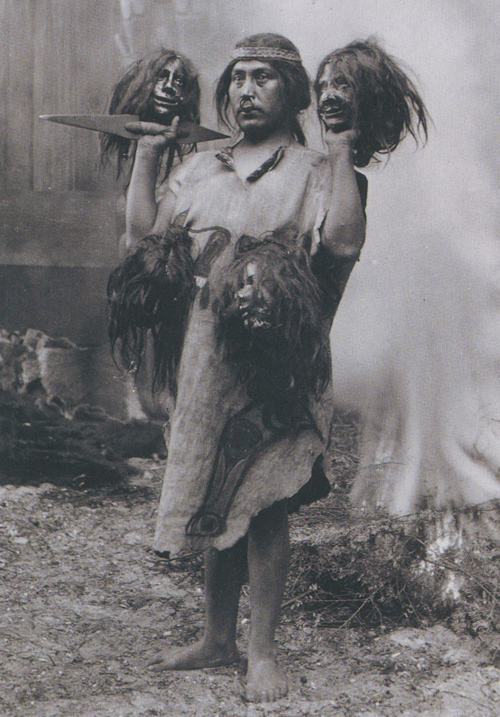 Bax's T-shirt
When I was a preschool boy, my family got a dog. My dad was an airline pilot, so we named the puppy Jet, after the new planes then coming into service. One day when I was riding my tricycle, I was attacked from out of nowhere by a mad dog. Jet heard me scream and came running to the rescue. As I stood on the bike seat, the dogs fought around me, and every chance the rabid beast got, it jumped up and bit my leg. Finally, the neighbors responded with weapons, and the police put down the monster. The doctor told my mom that if not for Jet and my winter layers of long johns, jeans, and a snowsuit, I would have lost my leg, and maybe worse.
The name of the beast that savaged me?
You guessed it.
Sparky.
Which became the name of the psychotic personality in Headhunter.
Jet (drawn by my dad)
My father, Flight Lieutenant (later Captain) Jack "Johnny" Clarke, was an unlikely warrior. At the height of the Battle of Britain—when he was working as a professional artist for Associated Screen News in Montreal—he volunteered to fly with the Royal Air Force. Against great odds, my dad survived forty-seven combat missions in the Second World War, only to die in a freak winter storm in the Cascade Mountains—"the graveyard of the air"—when I was nine. My father was larger than life, and his death hit me hard. My overwrought mind threw up a weird force field that kept me out of magazine shops. My best friend, also nine, saved me from myself. Gord Thorson later became a trauma surgeon, until brain cancer felled him. I gave the eulogy at his funeral.
Ergo, Headhunter's Detective Al Flood.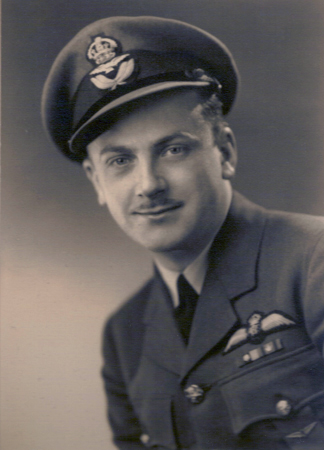 My dad as a combat pilot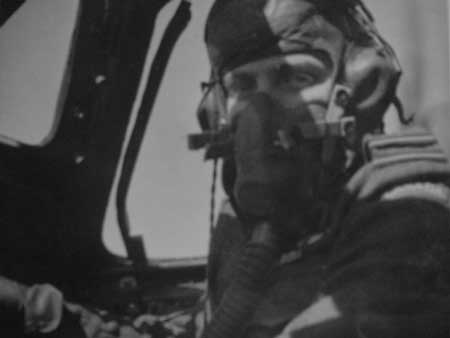 My dad in combat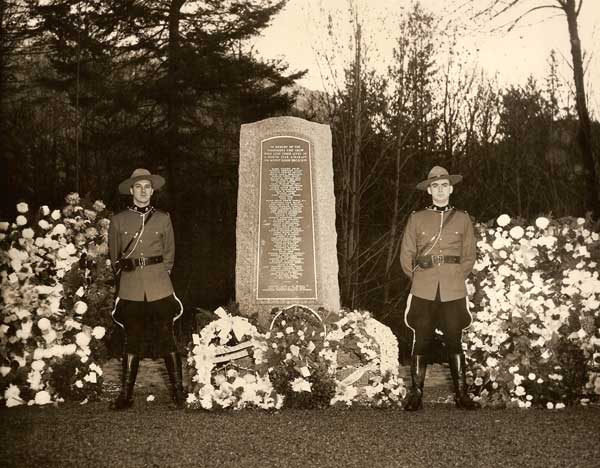 Mounties guarding my dad's monument
In 1967, after my final second-year university exam, I caught a flight to Zurich in search of adventure. Rich folks were doing Europe on 5 Dollars a Day, but I was a pauper traveling on a buck and a quarter—hitchhiking, youth hostels, and student meals. I was determined to go behind the Iron Curtain, even though, with the Cold War raging (the invasion of Czechoslovakia was the following year), it had taken me nine months to get the necessary visas. There were no flights to the Soviet Union from the West, so in Vienna I climbed aboard a train stamped with the hammer and sickle, and trundled east for days, heading for Moscow.
What a trip!
My undergrad studies were in modern history, and I was going where the action was. Naysayers had warned my mom, "If something goes wrong, you'll never get him out." And—my favorite—"You know how Americans feel about Reds. They'll think he's a Commie and bar him from the States." My mom shut them all down. "When his father was his age, he was locked in combat over Nazi Germany," she said. "I won't discourage him."
Oh, there were adventures.
And yes, I almost got arrested by the KGB.
In Leningrad (now Saint Petersburg), I went to the Hermitage Museum, founded in 1764 by Catherine the Great. As I backpacked around the rest of Europe over the next three months, I added the Munch Museum in Oslo; the Rijksmuseum in Amsterdam; the Louvre, the Musée du Jeu de Paume (the Impressionists), and the Musée Rodin in Paris; the British Museum, the National Gallery, and the Tate in London; and a whole lot more.
But isn't life ironic?
Have you read Somerset Maugham's "The Verger," a classic short story about twists of fate?
All that high-minded culture is lodged in my brain, but thanks to a bout of the flu, the artwork that changed my life, turned me into a novelist, and put this dark thriller in your hands was a lurid painting of headhunters on the cover of a so-called armpit slick.
Fate.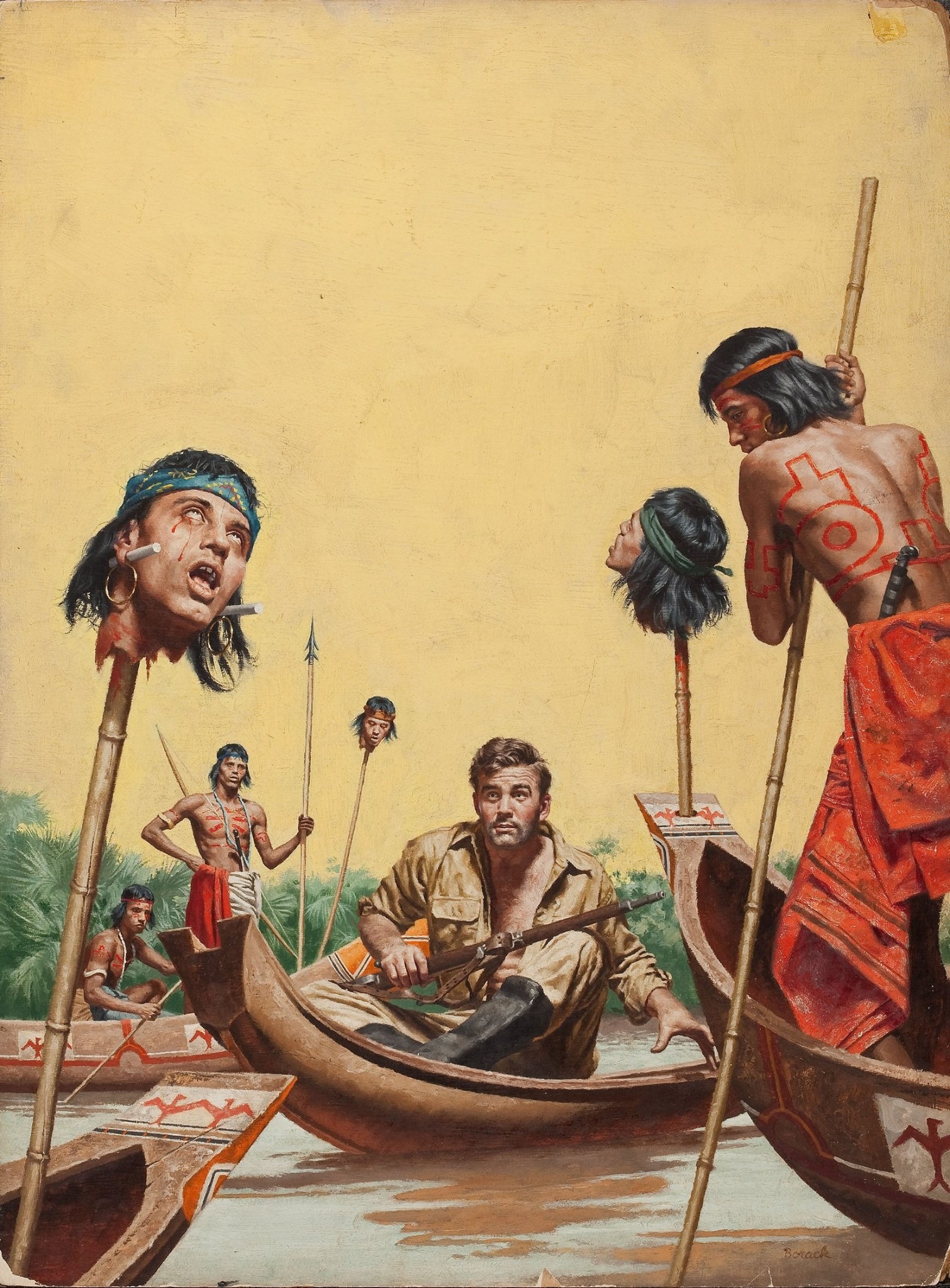 I Hunted Heads

by Stanley Borack for

Stag

magazine (1955)
Jivaro Headhunters

by Stanley Borack for

Male

magazine (1956)
I was called to the bar in 1972 and set up practice on Maple Tree Square in Gastown, the heart of skid row. What a dynamic era in which to practice criminal law! Vietnam War draft dodgers flooded the city, the counterculture was duking it out with the establishment, the Gastown Riot took place out front of my office, junkies shot up in my restroom as heroin poured in from the East, and Canada had a new prostitution law.
Can you guess who got the first soliciting case from legal aid?
Bingo!
Lawyers love nothing more than a new law. All arguments are open, with no one there before you, and it took less than a minute to get the case thrown out of court. What I was about to learn, though, was that hookers have a network to protect themselves against "bad dates," and as William Burroughs wrote in Junkie: "Criminal law is one of the few professions where the client buys someone else's luck."
The more luck a lawyer has, the more he has to sell.
Almost overnight, I was "the hookers' lawyer." My waiting room was full of sex workers: scores of women, men, transvestites, transsexuals, and—wait for it—dominatrices. I'd long known that one day I would try my hand at writing, so I made it a habit to ask each new client two questions:
"Who was your kinkiest john?"
"What was your most dangerous date?"
Research.
My first murder trial was an ugly one. My client was found standing on his head in a urinal in the restroom of an upcountry bus station, screaming, "I'm Jesus Christ!" He'd driven there in a stolen car and got three months in jail. Each morning behind bars, he'd shit in his hand and smear himself and his cell. One day while hosing him down, the jailors found a torn-up "death warrant" aimed at his wife. They ignored it. He was released. And in a full-blown psychotic fit, he pulverized her with a baseball bat in front of their kids.
That's when I entered the case.
Even the Crown psychiatrists had to admit that my client was psychotic, and it wasn't hard to win a verdict of not guilty by reason of insanity. He was sent to Riverside, Vancouver's forensic psychiatric hospital, where I visited him one day after picking up some business cards from the printer. While I was off speaking with his psychiatrists, my client "borrowed" a few. And when I got back to the office, the phone began ringing.
I was about to learn that psychos network too. Those sent to Riverside for treatment after trial mingled in a hospital setting with those being evaluated before trial. My client was handing out my business cards while talking up the "hotshot mouthpiece who got me off."
Burroughs: lawyer's luck.
Over the next decade, I defended a slew of accused murderers, and I argued the last death penalty appeal before the Supreme Court. Many of my cases involved insanity, and as one judge injudiciously put it, "Counsel, it seems you've cornered the crazy market."
Accused don't open up to cops trying to put them in jail. Accused don't open up to headshrinkers trying to plumb their minds. Accused, however, do open up to lawyers, who they know are bound by client privilege and can't repeat what's said.
Research.
In the 1970s, police went overboard with their wiretaps. The upshot was that I got copies of every word uttered by a gang of pimps who'd crossed the border to work the northern strolls.
The result?
New Orleans and voodoo in Headhunter.
When I was called to the bar, there were no female Mounties. The first troop graduated from Depot Division two years later. The courts were bursting at the seams, and police, criminals, lawyers, and witnesses milled together in cramped spaces. One day, my thirsty ears overheard a male Mountie sneer to another, "Who wants a cunt watching his back in a firefight? But she can blow me in the car on a boring stakeout."
A plot light went on in my mind.
Ergo, Headhunter's Constable Rick Scarlett.
In one of my longest cases, I helped defend thirty-three corner-store owners who'd been charged with selling "dirty books." To bankrupt the porn distributor paying for the retailers' defense, the Crown proceeded by indictment to jack up the bill. Two can play that game, so we elected trial by jury in all thirty-three cases, which would clog the criminal courts for years if the Crown didn't blink.
Hey, the law's a chessboard.
And the mind behind Headhunter's plot also moved courtroom chess pieces.
So there I stood at the evidence table, waiting for "the dirty assize" to start, when my eyes skimmed over the piles of porn and fell upon an intriguing exhibit.
Another plot light went on in my mind.
The Slade-of-hand.
One of my toughest trials was the Surrey Baby Kidnapping Case. Two women from San Francisco sought work at a Vancouver hospital. One became obsessed with a baby in the nursery, and later—under the ruse of a postnatal-care visit—pulled a knife on the mother in her home, tied her up, and fled with the newborn stuffed in a bag.
The Mounties swung into the saddle and called in the FBI, who arrested both women in California and retrieved the baby. The extradition case had me shuttling to and from San Francisco, and when the trial began, the redcoats and the suits got into a pissing contest over who reigned supreme. That's how one of them let slip the absence of a document that set my client free. The other woman got life imprisonment.
The result?
Headhunter's Mountie Rick Scarlett versus Special Agent Luke Wentworth.
In the early 1980s, a recession hit. Interest rates skyrocketed, and to save cash, the government cut funding for legal aid. The downturn in business gave me and my two law partners an opening to collaborate on a novel, which I hammered out at a white-hot pace on a miniature typewriter that my mom had bought me in grade eight. The dogs of debt were nipping at my heels from the cost of building a new office, buying a home, and providing for a three-year-old who repeatedly knocked on the door of my hideaway to find out what Daddy was doing.
A single take—straight from my brain with no time for rewrites and an edit that was literally cut-and-paste—went into print.
Headhunter, published in 1984.
The original

Headhunter
Well, more than thirty years have passed since then. The Mounties, I am pleased to say, embraced Headhunter. Not only was I invited to their Red Serge Ball, but I've been a guest speaker at their regimental dinners. Because the novel was based on what I had experienced while practicing criminal law, subsequent events have buttressed its themes. By 2015, almost four hundred female Mounties had launched a lawsuit alleging years of sexual harassment, bullying, and abuse. The RCMP commissioner recently took a stance against racists in the Force. Canada's despicable crimes against its Native people have been exposed in public forums, and indigenous women by the hundreds are missing or have been murdered. In the years after Headhunter was published, in what's known as the Pig Farm Case, Robert "Willie" Pickton confessed to the murders of forty-nine women he'd lured off the streets of skid row. In searching Pickton's squalid farm, the Mounties found skulls cut in half and stuffed with hands and feet, the remains of a victim crammed in a garbage bag, and a handgun with a dildo attached to the barrel as a makeshift silencer. Forensic teams recovered the DNA of thirty-one women. Pickton fed body parts to his pigs, and after the animals were slaughtered, he gave the pig meat away to friends.
One of the women butchered was a long-time client of mine.
Headhunter, of course, is fiction, but the stories that inspired it worked their black magic on me, from the horrors of my traumatic boyhood to the years spent practicing criminal law in the sexual underground of Vancouver. Because this thriller was created before writers used computers, a paper book had to be scanned into a digital file to convert it to an e-book, and that process spurred me to completely reimagine the story with 20/20 hindsight from all that's happened since.
"Give me some truth," said John Lennon.
And that's what I hope—through dark fiction—I've done.