E-Book Available Here:
Kindle US | Kindle UK | Kindle Canada | Nook | Kobo | Apple iBook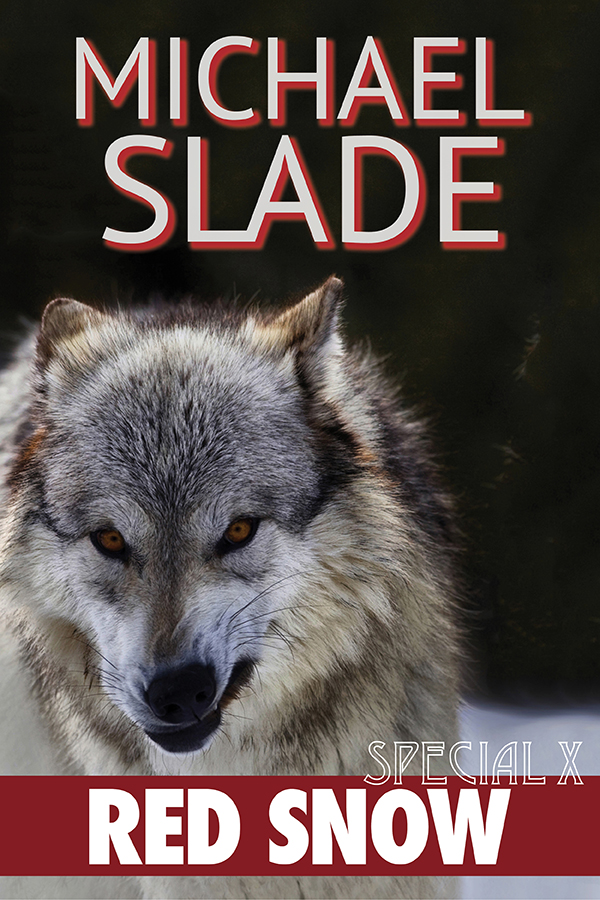 A cold-blooded killer is bushwhacking athletes preparing for the Winter Olympics.

Next, an Arctic whiteout and a madman's hit squad of ruthless mercenaries cut the Winter Games' mountain off from the rest of the world.

Bent on a grisly vendetta, the faceless psycho Mephisto sets his sights on Chief Superintendent Robert DeClercq. His plan includes slaughtering those closest to the Mountie. But that's just the kickoff to his cat-and-mouse doomsday scheme.

To stop that megalomaniac, the psycho-hunters of Special X must solve two whodunits, two howdunits, two locked room puzzles, and a dying message.

Let the do-or-die Winter Games begin!
"Faster! Higher! Stronger! Gorier! RED SNOW imagines an Olympics where the gold, silver, and bronze are spattered with bright red blood. A high-proof antidote to Olympics hype." - CTV Olympics
"Red snow indeed! This one is guaranteed to keep you awake with the lights burning." - The Globe and Mail
"In the annals of dark fiction, Canada can claim one true champion in Michael Slade. RED SNOW's plot yanks you compulsively toward its solution, and the shocks make you jerk back in fright." - Toronto Star
"Riveting, blood-chilling, spine-tingling, gut-wrenching, and a much closer look at the inside of a maniac's brain than most people would find comfortable." - Diana Gabaldon (OUTLANDER)
"Mephisto makes Hannibal Lecter look like a dime store hoodlum." - Fangoria
"A cracking good detective story. I'll never look at the Winter Olympics in quite the same way!" - Anne Perry
"Hot read! This novel delivers." - Montreal Gazette
"Crisply-written, sly and exciting. Slade is a writer who clearly knows how to tell a story and make it real." - Robert McCammon
"RED SNOW is Slade in top form, with relentless pacing and one of the most ingenious and unsettling murder weapons ever imagined." - F. Paul Wilson
"A great villain. Mephisto is the kind of homicidal maniac you can't take your eyes off. Good twists, tight, and compelling." - Winnipeg Free Press
Criminal lawyer Michael Slade has acted in over a hundred murder cases. He specializes in the law of insanity, and argued the last hanging case in the Supreme Court. Reader's Digest says: "The Slade books have developed a strong following among police officers because of their strict adherence to proper police procedure." Slade was guest speaker at the international Police Leadership Conference and at several RCMP regimental dinners, and was guest of honor at the World Horror Convention in Seattle.