E-Book Available Here:
Kindle US | Kindle UK | Kindle Canada | Nook | Kobo | Apple iBook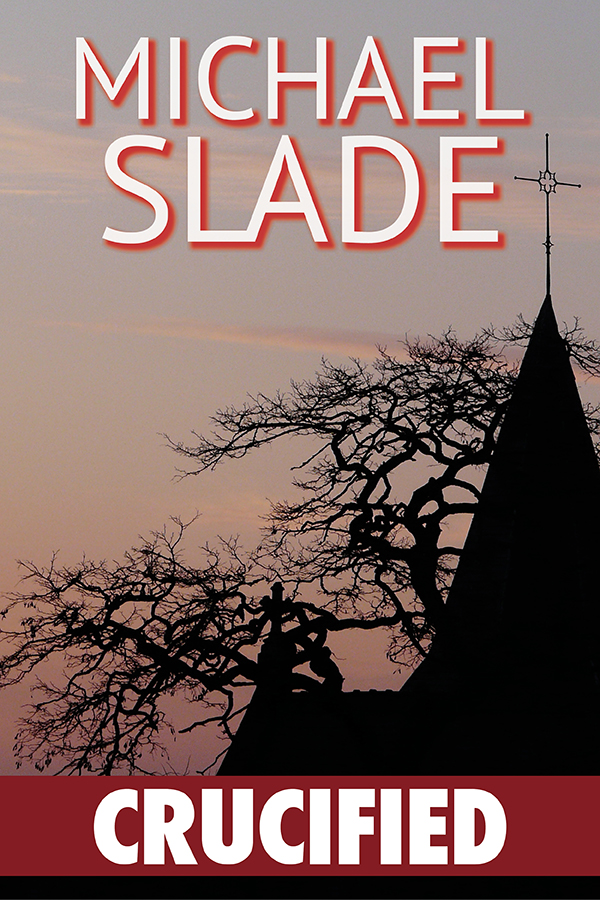 Meet Wyatt Rook: lawyer, historian, detective.

A World War II bomber has been unearthed half a century after vanishing on a secret mission over Nazi Germany. Liz Hannah, the pilot's granddaughter, hires Rook to investigate.

Rook's inquiries lead him into a shadowy world of religious secrecy that involves the crucifixion at Golgotha, the Crusades, the Inquisition, and Satanism.

With a painting and a map as clues, Rook (and the reader) must solve a series of biblical mysteries and impossible crimes to unravel the greatest locked room puzzle of all: how did Jesus escape from his tomb?

Blocking the lawyer at every turn is the Legionary of Christ, a modern Crusader backed by the morphed Inquisition, which will stop at nothing to keep the Judas puzzle – the Achilles heel of the Christian Bible – from being solved.
"A smoking hot read! Prepare to be entertained. Slade conjures up a Christian's worst nightmare. This slick whodunit is full of twists and turns." - The CTV Network
"If you want a series of mysteries better than the puzzles in THE DA VINCI CODE, CRUCIFIED is your book. Slade has all the hot buttons punched. There is gore to the armpits, some fine lunatics, a touch of heresy, and a fiendish religious cabal that will stop at nothing to keep the world from discovering that the New Testament may just be hogwash." - The Globe and Mail
"Unfolds with effortless readability, despite the fact it ranges over two millennia. There are twists aplenty, scenes of gruesome torture and murder (with Inquisition tools, of course), and a series of small mysteries leading up to the larger mystery at the center of the book. It leaves one wanting more." - Quill & Quire
"BOOK OF THE MONTH. This Satanic shocker is a walloping murder mystery that cuts throats and shows no quarter. Slade's grip on claustrophobic, clammy suspense is masterful. Ambitiously dark, sophisticated, and complex. Enjoy." - Fangoria
"As far as occult thrillers go, this is a fun one. In a time-hopping adventure that's part INDIANA JONES and part DA VINCI CODE, Slade plays various historical events off each other with verve, drawing us into his characters with believable dialogue and lots of bloody action." - Kirkus Reviews
Criminal lawyer Michael Slade has acted in over a hundred murder cases. He specializes in the law of insanity, and argued the last hanging case in the Supreme Court.

Reader's Digest

says: "The Slade books have developed a strong following among police officers because of their strict adherence to proper police procedure." Slade was guest speaker at the international Police Leadership Conference and at several RCMP regimental dinners, and was guest of honor at the World Horror Convention in Seattle. In World War II, Slade's father flew 47 combat missions in the Battle of the Atlantic, over Nazi Germany, and against the Desert Fox in North Africa's Battle of El Alamein. CRUCIFIED sprang from his war record.